The 8 Best Practices for Data Governance for the Company Workplace
Businesses, especially the ones belonging to the finance and accounting industry, have been relying on accurate data since time immemorial. As the explosive growth of data continues, the importance of setting up best practices in data governance intensifies.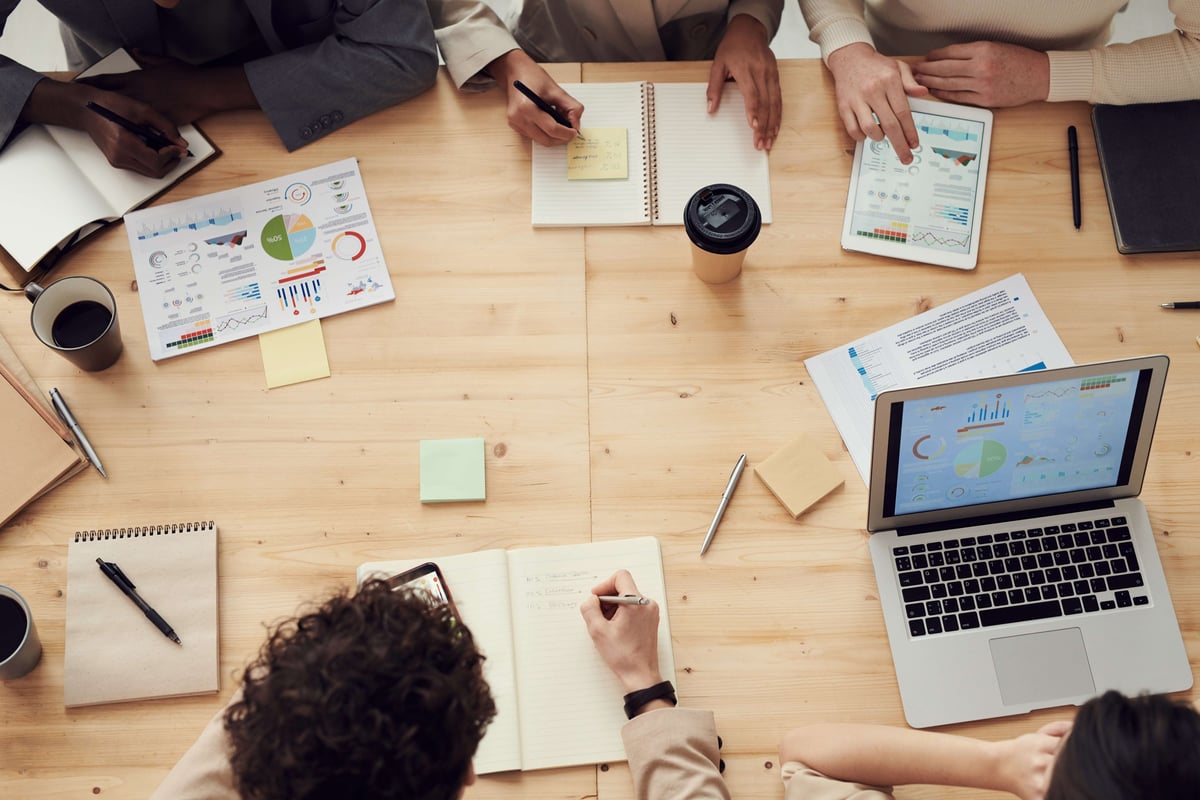 In this article, learn about:
What is data governance?
Data governance sets forth the rules and processes for the use of data throughout its lifecycle. It aims to utilize data to its fullest advantage while ensuring everyone involved remains accountable for its accuracy, completeness, consistency and security. In addition, data governance serves as the foundation for data management — the process of reinforcing your organization's established data policies.
Without good data governance, your business's database will be in shambles. It compromises data quality which can lead to inaccurate, disorganized and unavailable datasets. Instead of delivering actionable insights, such sources of information can mislead decision-makers or paralyze them into making quick decisions. Both effects can result in negative business outcomes.
To prevent this, you must observe data governance best practices from the get-go.
The core of data governance
At first glance, data governance may seem too technical. To establish effective policies, you must consider your organization's existing infrastructures, data owners, data's intended uses and even external regulations such as the GDPR, PCI DSS, and HIPAA, among others.
Despite its technicalities, data governance is grounded on a basic premise:
It always starts with people. Before you govern data, you should first identify and govern the key people who use it.
You must develop human-centric programs and policies designed to help its users maximize the use of data and technology in extracting useful information. Well-defined ownership, committed leadership and a good sense of accountability are crucial to the success of data governance.
Sure, you can invest in powerful software. But if there are not enough people who are ready and knowledgeable to champion your data analytics initiatives, your investments will be pointless.
Once you establish the people factor, you can proceed to work on the technical details of data governance — build your processes, source the right technology and measure relevant metrics.
8 best practices in data governance
Data governance requires a long-term commitment. It's not a single project that ends the moment you establish relevant policies. It's an ongoing effort. As long as you have data to govern, you must continue to monitor its effectiveness and make relevant changes as you see fit.
Observing the following best practices in data governance can help you build an organization-wide culture that values the importance of keeping accurate, timely, useful and secured data.
Set clear, measurable and specific goals

Do it one step at a time

Identify your data champions

Define clear roles and responsibilities

Measure the right KPIs

Observe open and honest communication

Invest in your people's skills

Celebrate progress
For a detailed explanation of these best practices, continue reading below.
1. Set clear, measurable and specific goals
List down your short- and long-term goals for implementing a data governance program. Think of the big picture to create a detailed plan of how you can achieve specific milestones.
You must also consider your available resources — budget and workforce — to identify the goals you can cross out on a reasonable timeline.
2. Do it one step at a time
Slowly but surely. This credo is a conservative approach to succeed in your data governance efforts. As we've said, data governance is a long-term investment, not a one-time project. It works especially well with small businesses and companies on a limited budget. Make smart decisions on every investment you make so you won't incur huge losses due to rash actions.
Start with small efforts and apply your learnings from them to guide your larger initiatives. By doing so, its results can compound into bigger and more manageable transformations within your organization and its people.
3. Identify your sponsors and data champions
Figure out who among your C-level executives can be an effective sponsor for your data governance program. In most cases, CFOs and CMOs are the best people to spearhead data governance due to their extensive knowledge of your company's strategy and goals.
Data champions, on the other hand, are the people who believe how important your efforts are. They share their excitement about the program and evangelize its benefits to other employees. Take note that these roles aren't only for the tech department. To implement effective policies across the organization, representatives from all business areas should display active involvement throughout the program.
4. Define clear roles and responsibilities
To establish a chain of command, delegate responsibilities from top to bottom. This is the reason why the sponsor must be a high-level executive. Strong leadership is necessary to encourage other employees to participate in your data governance program.
5. Measure the right KPIs
Identify the appropriate key performance indicators (KPIs) to evaluate your progress over time. When there are enough measurements in place, you can track the areas where you're doing well and redirect additional efforts to your shortcomings. In short, KPIs serve as your guide to facilitate continuous improvement.
6. Observe open and honest communication
Dedicate enough time to have open and honest conversations with your team. Make it a part of your culture to hold constant consultations, receive constructive feedback and share any obstacles you encounter.
If you're still at the beginning of your data governance program, communicate potential changes to employees who might get affected. Explain its importance — zoom in on how it can benefit their work processes and how they can partake in its proper implementation.
7. Invest in your people's skills
People are at the core of your data governance efforts. If your employees have limited data-based skills, embracing a digital culture can take slower than expected.
To address this, conduct training sessions on data analytics, business intelligence, digital transformation and the like. By doing so, your data governance program can be more relevant to what they do, thus, increasing their interest to participate in this initiative.
8. Celebrate your milestones
Use every opportunity to celebrate your progress. Applaud and reward the 'wins' of data champions who support you in achieving your goals. This way, you can instill a sense of fulfillment in everyone involved and inspire them to keep striving for excellence.
What's in it for you? Benefits of establishing good data governance practices
Observing the best practices in data governance works in favor of your business, especially for those who rely on the information it provides.
Expect these benefits when your business governs its data the right way:
Guarantee your data's security, privacy and usability

Improve data quality

Remain compliant with both internal and external data policies

Make smarter and more timely decisions using accurate insights

Promulgate the importance of data across the organization

Mitigate potential risks

Reduce data silos

Earn the trust of your customers, suppliers, business partners and investors

Democratize the use of data by allowing more personnel access while ensuring its safety and security
Challenges to expect
As you implement your data governance program, you may encounter some obstacles along the way:
Lack of sponsorship

- Finding the right sponsor can be challenging at the beginning. But without the right sponsor, it would also be impossible to kick off the program. Start on the right footing by identifying key candidates who are both knowledgeable about data and display the right leadership skills to execute the task.

Developing relevant data architecture and processes

- When data architecture is absent, deploying an effective data governance program can be more challenging. Make sure to establish flexible models, policies, rules and standards before you begin with its implementation. Flexibility is critical because, along the way, you may need to modify your initial policies.

Insufficient funds

- Funding is essential when you're shifting to a digital business model. Find out how you can fund this initiative by reviewing your yearly budgets and exploring external funding options.

Finding the right tools

- Not all tools are the same. When finding the right tools, your business's needs and budgets must be your topmost priority.

Aligning stakeholders with key data assets

- It's crucial to determine roles and responsibilities at the start of your data governance programs.
On top of these challenges, you may also encounter difficulties in finding skilled talents with extensive experience in using data analytics and gaining useful insights from these tools. When you're stuck with this concern, D&V Philippines can lend you a hand.
Talk to our experts today to find out more about our data analytics and business intelligence-based accounting services. You can also download our whitepaper, The Rising Frontier: Harnessing the Power of Business Analytics, to get an overview of how we support our clients in achieving their data's full potential.