Best Practices to Make Meetings More Productive
Are meetings productive? If you're finding yourself running here and there to fit several meetings into your schedule, it's time to rethink if you're doing it properly. Read on to learn some best practices for productive meetings.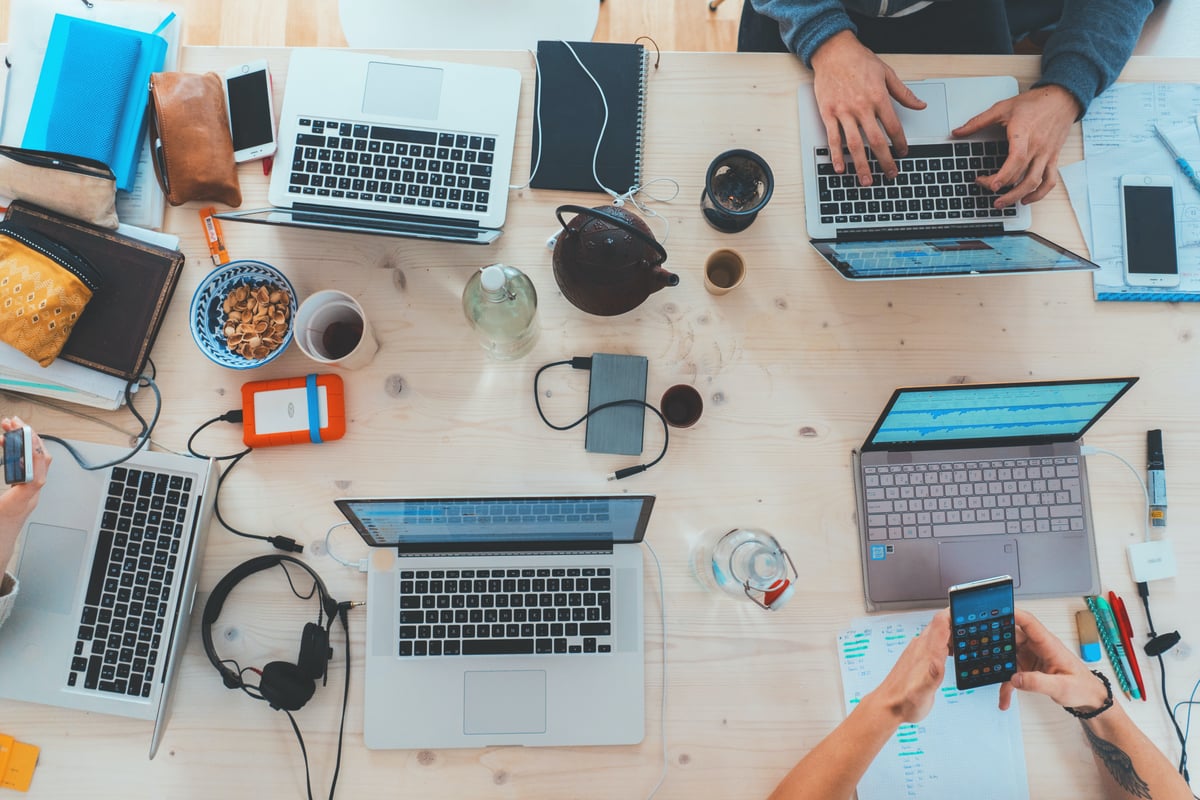 When should you conduct meetings?
Many people, including executives and employees, see meetings as a huge time-waster. But when done the right way, it offers opportunities to increase productivity, creativity, and innovation.
Being aware of the appropriate time to conduct meetings prevents you from wasting anybody's time, including yours. Here's a list of the suggested meeting lengths as compiled by the productivity app Slack:
Regular team meeting, 15 to 30 minutes: Catching up and working together as a team. Reports and updates are common highlights of this type of meeting.
Brainstorming meeting, 40 minutes to one hour: Generating new ideas. Creativity, innovation, and critical thinking are necessary here. It's highly recommended to remind your team to come prepared with ideas to maximize time.
Decision-making, a few hours to an entire day: Usually devoted to complex concerns requiring insights from key business leaders
The retrospective meeting, 30 minutes for every week in the project: It can also be done monthly, quarterly, or yearly. This meeting aims to look back at past events in your company or department to identify which strategies and efforts work for you
Strategy meeting, 60 to 90 minutes: A meeting with senior leaders to discuss strategic issues, and planning the next steps you must take as an organization.
The one-on-one meeting, 30 minutes to one hour: Usually attended by manager and staff, this meeting is a way to keep on the latter's professional development and challenges at work.
When should you NOT conduct meetings?
It is not a meeting when:
Only one person is speaking: Rather, it's a presentation. Instead of doing this, it's more ideal to host a face-to-face or online group discussion.
You're asking for status updates: If this is the only goal of the meeting, it's better to have a quick chat or call.
You gather your team to announce something: Unless you need immediate insights from your team, announcements are better distributed through email or company bulletin.
How to conduct productive meetings?
Despite its negative reputation, meetings are here to stay. To utilize the time spent on this activity, here are some of the best practices for productive meetings:
Have a clear agenda
Create and distribute a detailed agenda in advance to let your attendees know what to expect and to prepare for. Limit the number of discussion items to help you stick to your time limit.
Work with your team
If your organization's "meeting culture" needs some revamping, it's vital to involve everyone to come up with an ideal setup. Harvard Business Review recommends this five-step process:
Gather your team's insights through surveys or interviews.
Analyze the data with your team and identify what works best for everyone.
Agree on a collective and individual goal.
Monitor the progress of this effort to determine if there's something you need to amend.
Have a regular debriefing with your team.
Working together as a team rather than deciding on your own can help you turn exhausting meetings into a fruitful, anticipated activity.
Only meet with the right people
A meeting is not a numbers game. You don't have to meet with everyone just because you feel that "their presence matters" even when in reality, they're just sitting there while their imagination floats somewhere far from work.
To maximize the use of your time, only invite the appropriate people to the meeting. For example, if you'd like to address a company-wide issue, you can simply meet with the managers and entrust them to relay the needed information to their respective teams.
Set clear rules
Another way to make meetings more productive is to set clear rules which include, but are not limited to the following:
Starting on time
Turning gadgets off (e.g., mobile phones, laptops, tablets) while the meeting is still in progress unless needed.
Sticking to the agenda
Setting strict time limits
Have a clear action plan before ending the meeting
Prepare a list of action items and assign them to specific individuals before ending the meeting. Have an agreement about the deliverables and deadlines to guide the concerned person in finishing the assigned task.
Meetings become problematic when scheduled and held without considering the impact on both collective and solo work time. Before you schedule or accept another meeting, think twice about what you can get from it. Would you rather have your employees sit in a meeting without getting anything done or would you let them attend to their individual tasks? The choice is yours.
If you're looking for an accounting service provider to support your firm's growing needs, contact us today. For more information about our services, read our whitepaper D&V Philippines: Your Talent Sourcing Partner.