Keeping the Work Fun: Benefits of Humor in the Workplace
The benefits of humor in the workplace are so immense that you must start to take it seriously. And like running a business, it also requires proper timing and the right delivery to make it work. Here's how you can benefit from it.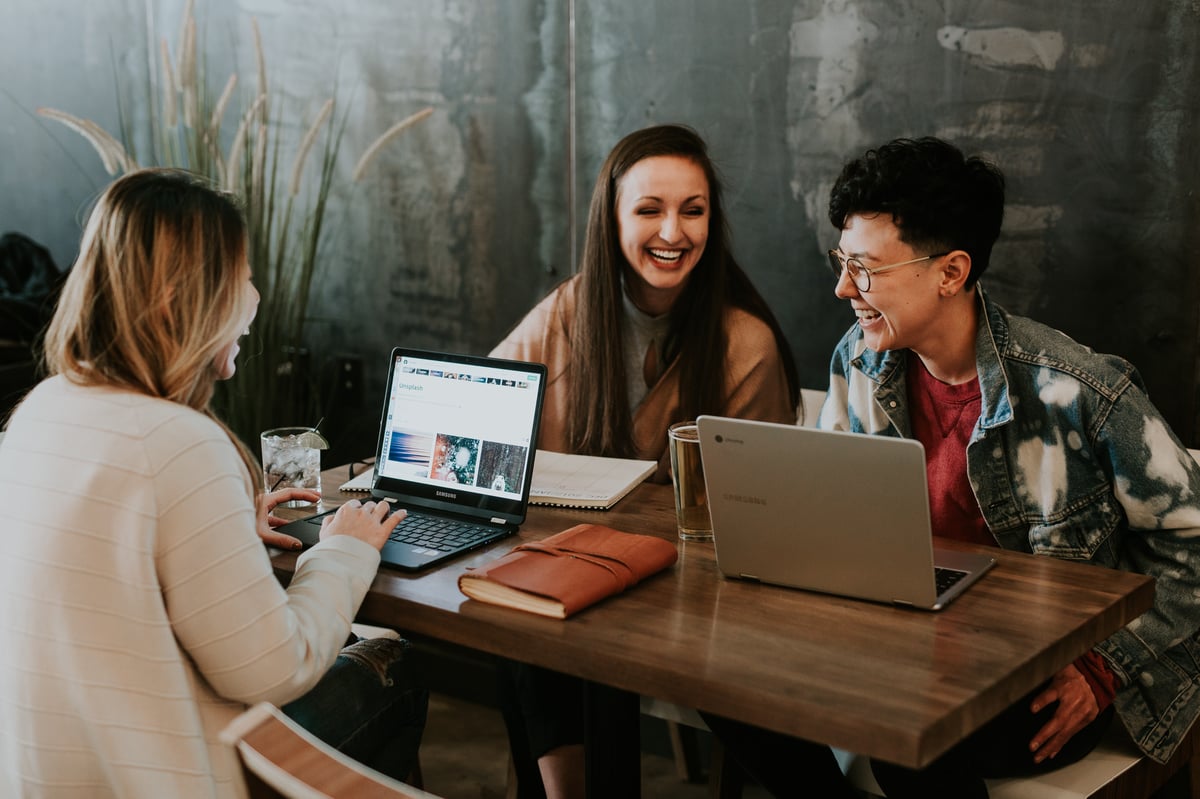 Benefits of humor in the workplace
"Work without fun is like peanut butter without jelly." - Jase Robertson
Or salt without pepper. Or coffee without creamer — well, unless you prefer your cup of joe plain and strong.
Fun always has its place at work. Aside from giving you a good time, it also lightens the atmosphere and makes your workplace feel safer and more comfortable.
"A workplace that embraces laughter is likely one that also encourages the kind of creativity, authenticity and psychological safety that allows people to perform their best," an article from The New York Times explains.
When you foster an enjoyable work environment, you also open the avenue for your employees to think more openly, share their ideas freely, take risks, and become more productive.
And as the business sector continues to deal with pandemic-driven problems, any drop of humor and optimism is essential to help your workforce get through the hard times.
To be more specific, here are the top benefits of humor in the workplace you shouldn't ignore.
Humor helps you become a better leader.
When you add humor to your leadership style, you appear more confident, competent, and likable. It also makes you more approachable and trustworthy. But the most important of all is you can use humor to captivate your employees' attention, gain their trust, and be closer to them.
The result? A more engaged and better-performing team that can help you solve problems well.
It increases productivity.
This is not a drill. An upbeat atmosphere increases employee productivity.
Research suggests that fun can unlock your employees' cognitive, emotional, and social skills. This, in turn, encourages them to interact better, brainstorm new ideas together, and feel safer to think outside the box.
It's always a good idea to build a playful environment and sprinkle the right amount of humor into it to transform tasks into amusing and engaging activities.
Levity creates a positive culture.
About 79% of CFOs see the sense of humor at work as the vital ingredient in how employees fit into the company's culture, a Robert Half survey revealed.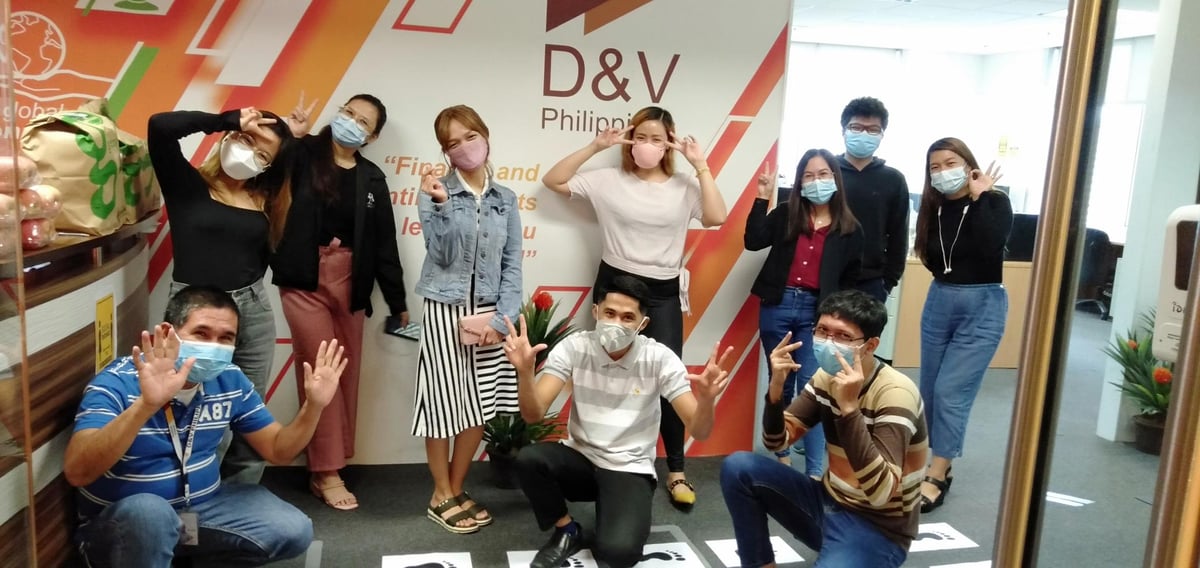 D&V Philippines embraces fun into its culture. As a way of saying thanks to our employees who go to the office amidst the pandemic, our Office Management Team (OMT) regularly prepares games and foods for them. Here's a recent snap from our Makati office after one of our FunDVties events. Those who are working from home, meanwhile, also receive food vouchers. (Seriously, who can resist foods? We all love it!)
Lighthearted humor puts people at ease. Not only does it reduce inhibitions but also diffuses tension and strengthens rapport.
While it sounds counterintuitive, injecting a dose of levity can help you get through challenging times. Levity, or the use of humor to lighten up serious situations, is an effective way to unite people and organizations together.
And it's not about trying to be funny, rather it's about looking for moments you can laugh with your employees together so everyone can feel more relaxed and proceed to do their jobs with clearer minds.
It unlocks creativity.
When your employees know how to laugh and learn — instead of yell — at each other's mistakes, it becomes easier for them to play with ideas, explore new solutions, and lower their internal critic.
"People who laugh in response to a conflict tend to shift from convergent thinking where they can see only one solution to divergent thinking where multiple ideas are considered," Michael Kerr, a renowned business speaker, said in a Forbes article.
Studies also prove the power of humor at work. According to the paper, Play in Work: Childish Hedonism or Adult Enthusiasm? humor elicits positive feelings among its participants. When participants felt this way, they were also more likely to have higher creativity in problem-solving and increased helping behaviors.
Lastly, humor is humanizing.
Work is an important part of life. This is where most of us get our livelihood — whether we're running a business or working as employees. We all have bills to pay and responsibilities to face once we step out of the office.
But what we need to remember is it's only a part of life; it doesn't make up our entire life. And wouldn't it feel better to seek laughter and lightheartedness when working so you wouldn't feel like you're actually working?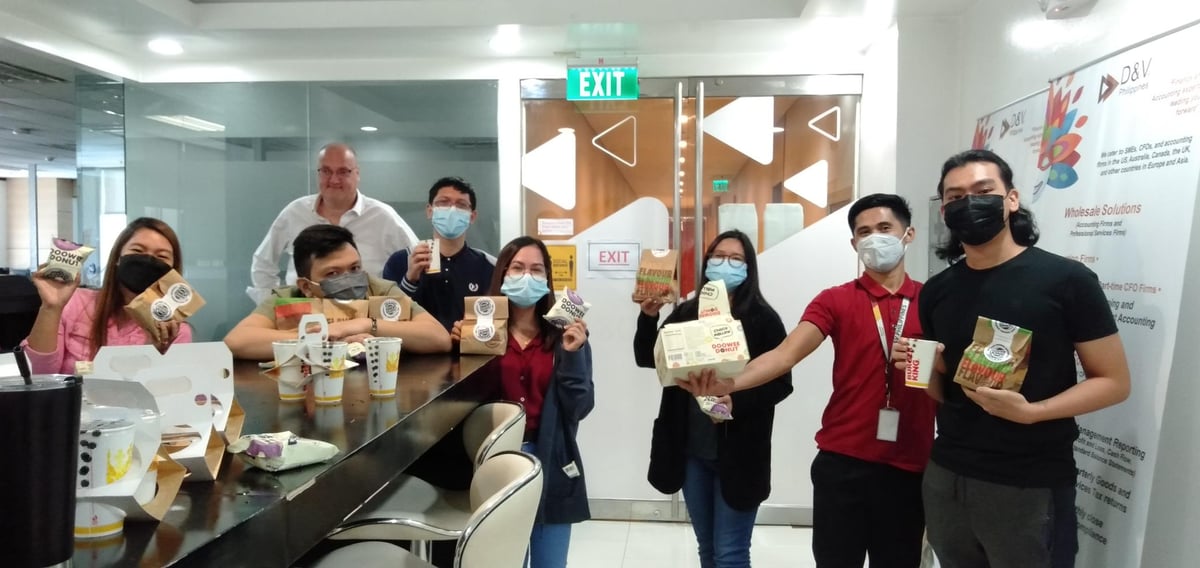 Moooore foods to go! Here's another photo of our employees with our beloved CEO, Stefan Vermeulen, for our monthly funDVties. We're all waiting for the pandemic to end so more employees can join in these kinds of activities.
Humor is a good reminder that we're all humans who love fun, want to do better, but still make mistakes. At the end of the day, we're not faceless office robots programmed to do jobs without showing a tinge of emotions.
On the flip side, a work setting devoid of occasional levity increases stress and reduces morale, which in turn leads to long-term turnover.
So what will you choose? A rigid and overly serious culture or a fun and flexible environment? Choose the latter — choose laughter.
Accountants also want to have fun
Do you want to work with accountants who know how to have fun at work? At D&V Philippines, we understand the importance of giving our employees an enjoyable work experience. That's why we embrace FUN as one of our core values, along with integrity, excellence, and long-term relationships.