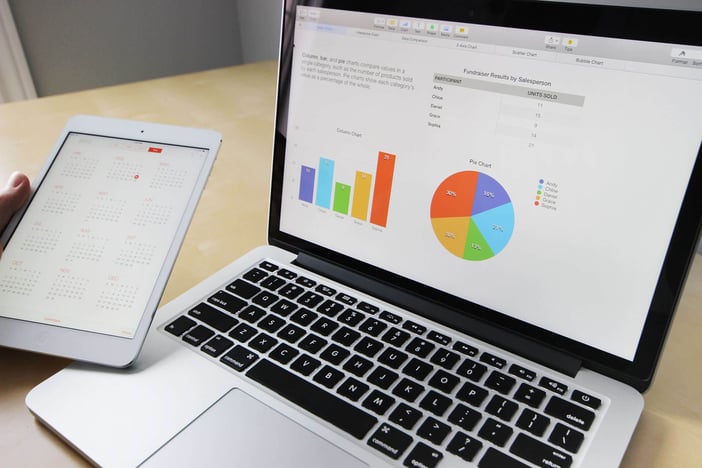 The year has just started, and as a small business owner, keeping track and planning your business finances must be your top priority at the moment. But are you equipped with the right accounting tools to help you get the work done?
All business owners could use a little help from a variety of nifty accounting programs available in the market today. We have to admit that not everyone is good with numbers; in fact, around half of business owners reported that bookkeeping is their least favourite activity.
If you're one of those business owners who think that finance is hopelessly complicated, don't fret. Actually, running a business has never been easier, what with the abundance of accounting tools for small business available today. Below, we list a few of these paid and free accounting tools that you can use. Manage your finances better and stay on top of your game with these applications:
1. TurboCASH
Price: Starts at $40
One of the many open-source accounting tools available today, TurboCASH has been widely used in the US, Canada, Australia, and Europe since the 1980s. You can use it for handling VAT, debtors and creditors, multiple companies, and purchase orders.
Technology
It can do more than just make managing your firm easier through computer programs and the internet. It's an ever-shifting science that pumps out innovation faster every year. There are new programs, new systems, and new hardware that usually runs better than the last.
As a business owner aiming for the top spot in accounting firms, you need an investment in technology to stay within the competition. Your competitors will undoubtedly adopt new technology if it means they will be able to overpass you in the market.
2. GnuCash
Price: Free

Designed as a no-nonsense accounting software for small businesses, GnuCash is a flexible application that has been around since the 1990s. It handles accounts payable and receivable, employee expenses, invoicing, credit notes, and some payroll functions. You can also use it to generate reports and graphs to help you visualise your financial performance.
3. Wave
Price: Free
One of the most widely used accounting services online, Wave is a good fit for sole traders, freelancers, and small firms. Its free version can be used for accounting, invoicing, and receipts. It also lets your clients pay directly from your client's banks to yours. If you need technical support, you can add it to your subscription for a fee.
4. AdminSoft Accounts
Price: Free
AdminSoft Accounts works the way small business people tend to work, not the way accountants work. t's a toolkit for business owners created by other business owners, so you can expect to find a user-friendly interface with none of the jargon that can be confusing to those without experience in accounting. This software can handle invoicing and statements, as well as remittance advices, stock control, purchase orders, budgeting, and some payroll functions.
5. Xero
Price: Starts at $20 a month
Xero is one of the more popular choices among accountants because of its easy-to-use dashboard. It also has an open API feature that allows for the easy integration of other apps with the software. It allows you to easily view your bank balances, bills, invoices, and expenses, giving you a better handle on your cash flow. You can even use Xero on your smartphone.
6. Reckon
Price: Starts at $5 a month
Like Xero and most other accounting software today, Reckon, a cloud-based application from Australia, offers flexible pricing depending on the features that you want to add. The basic subscription includes round-the-clock support, plus features that allow for budgeting, GST and BAS reports, as well as bank reconciliation. You can pay a small fee to have invoicing and bank connection features to be added.
Get your business to the cloud
Need help in determining what accounting tools are ideal for your business? Do you want to learn how you can get your critical financial information to the cloud? Contact us and find out how D&V Philippines can help you maximise the use of cloud-based accounting tools!
We have finance and accounting outsourcing solutions for your business that will help you streamline your accounting process. Download the whitepaper below to learn about our services, or schedule a consultation with us today!