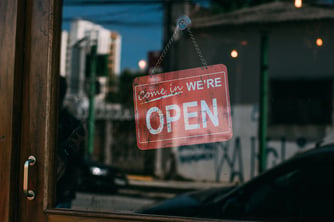 Businesses, no matter the size, are required to organize financial statement and often, this takes time and money. Each country around the world has developed their own standards, but the overall premise remains—that financial statements should be reported accurately and fairly. It should contain measurement of economic activity, presentation and preparation of the company's financial statements.

Accounting standards were first developed in the early 1930's after the Great Depression. In the United States, the first standards were part of the Securities Act of 1933; the American Institute of Certified Public Accountants developed this and in 1973, it was transferred to the Financial Accounting Standards board (FASB). Each business type conforms to a different set of standards, but for small businesses, it is usually the Generally Accepted Accounting Principles (GAAP) set by FASB.

GAAP covers revenue recognition, balance sheet item classification and outstanding share measurements; but the new framework is intended to provide a simpler way to create financial statements for small businesses. It gives the management and other parties such as banks to better describe the company's finances. In 2013, the AICPA announced a new financial reporting framework for small and midsize entities. The guidelines mentioned are an alternative to the GAAP.
In the new set of guidelines, it mentioned that GAAP prevents accountants and auditors from expressing an opinion or stating in the financial statements or other financial data "present fairly… in conformity with generally accepted accounting principles."

The new framework will only utilize historical cost as basis for valuing assets and liabilities and not the current market value. It will not include off-balance-sheet entities, derivatives or hedging. However, the AICPA are not requiring small companies to adopt it.
One of the drastic changes that will be imposed in the new guideline is in accounting for good will which happens when a company buys another one for more than its value. GAAP will now require periodic reviews to check if the good will is whether "impaired" or otherwise. The data needs to be archived because the acquired operation might have lost its value.

According to the FASB, these standards are important to well-organized and functioning financial and managerial system to make economic decisions regarding the allocations of the resources that rely heavily on credible, concise and understandable financial information.
For more details on availing unique finance and accounting solutions for your specific business requirements, check out our Solutions for Start Up Businesses White Paper and learn about what finance & accounting solutions we can do for your business today!