A Closer Look at the Responsibilities of the Controller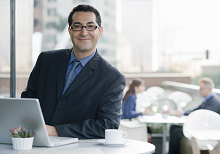 There is a certain level of prestige that comes with being a financial controller. Indeed, this role asserts a professional's knowledge and expertise in different facets of accounting and financial management, on top of taxation laws and compliance requirements. But if you think these things alone cover the duties and responsibilities of a financial controller, think again. Fact is, there is more to taking on this lead financial officer position than meets the eye. Read on and discover more about what being a financial controller is all about:
Accounting
A financial controller is responsible for allocating business capital and making sure that all the upcoming bills and payables are settled on time. Aside from basic cash management functions, these professionals are also expected to take charge of payroll functions. The bigger a company is, the more complex its payroll requirements are, so the greater the responsibility of the controller will become. And to top it off, a controller is also assigned to ensure the upkeep of bank reconciliation initiatives.
Financial planning and reporting
A controller handles both short-term and long-term financial strategies for the company. This includes thorough negotiation when it comes to vendor agreements as well as other forms of financial agreements with various credit facilities. Moreover, it is also the task of the financial controller to see to it that the terms in insurance policies work best for the advantage of the company.
Internal controls
Businesses nowadays have internal financial controls— the effective execution of these controls is also part of the responsibilities of the financial controller. These financial controls involve organising financial documents, approving invoices for final payment and even reviewing other forms of financial reports. Depending on the size of the accounting team in your company, the financial controller may also be assigned to tasks that involve collaborations with tax accountants and other specialised financial agents.
Financial analysis
Finally, the most important responsibility of the financial controller is to make sure that an in-depth financial analysis is made in behalf of the company. The results of the analyses will help ensure that the company will be able to make sound financial decisions in the long run.
Since a financial controller is an indispensable part of your accounting team, the process involved in looking for one should be taken very seriously. Otherwise, this may lead to a complex set of accounting and financial management problems for your business.
Need more finance and accounting solutions for your SME? Check out the D&V website today!