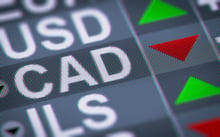 Though still struggling, the Canadian economy has relatively improved from its most recent downturn. At this point, the wisest thing you can do as a business owner is to take advantage of this positive turnout through investments. As early as now, you should start considering strategic investments, thus making your money work for you. Here are some important tips that can get you by in making the best investment decisions for your business:
1. Determine your business net worth.
What is the current value of your business? Leaping right into investments would be very difficult if you do not know your actual business financial position. This is particularly the case if you plan to use some of your assets as collateral. At this point, the best way to determine your business financial position is to collaborate with an accountant and have that professional round up the numbers you need.
2. Manage your cashflow.
How much is your business currently earning? How much are you spending on regular business expenses? Determining these important items will let you understand your cashflow better. And as you get to really know your cashflow, it will be easier for you to budget--as well as to plan how much money you can put in the specific type of investment that is ideal for your business.
3. Diversify your investments.
There are many different types of investments that business owners like you can pursue. Note, though, that these investments also differ in risk level. One of the things you can do to mitigate risks is to diversify your investments. This way, you can still earn profit in your other investments even when one particular type of investment is not doing well.
4. Calculate prospective ROI.
No matter how busy you are as a business owner, you should try to sit down and crunch numbers to see just how much you could earn by investing. If the numbers don't quite add up, you might want to consider looking at other investment options. The general rule is to at least have a clear idea of your prospective ROI before making any final investment decision.
5. Keep abreast with investment updates.
The investment industry is not always at its best. There are times when the stock market performs quite poorly. On the other hand, you can also expect the real estate industry to either dwindle or do well on certain months. This is why you need to keep a close eye on what's happening in different investment vehicles. Otherwise, you would not end up with the highest possible ROI for the investment you have chosen.

Investment decisions could make or break your business finances. Decide wisely to make sure that your money will be put to good use.
Need more help in securing your business finances? Check out our wide array of finance and accounting services at D&V Philippines!