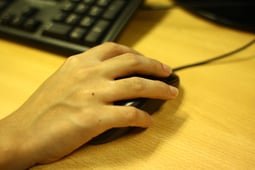 QuickBooks Online is the cloud-service version of the widely acclaimed QuickBooks Desktop. It offers many of the outstanding features we can see in the desktop version, but it also has some tricks of its own.

The most prominent of which is the remote access. Just like any other cloud-accounting service, QuickBooks Online allows you to access your data anytime, anywhere, as long as you have access to the internet.
Ready to get started? Here are some things that you need to know and consider when converting from QuickBooks Desktop to QuickBooks Online:
1.

Check your QuickBooks File Size.
In order to convert, file size must be less than 350,000 targets. To check this, press F2 in your QuickBooks Desktop.
2. Upgrade to the Latest Version of QuickBooks Pro or Premier.
Before migrating your accounts to QuickBooks Online, make sure that you are using the QuickBooks Pro or Premier 2012, 2013 or 2014. In addition to which, users of versions 2012 and 2013 need to update their system to the latest version. Other versions such as QuickBooks Enterprise cannot migrate to QuickBooks Online.

3. Ensure that all the files affected are saved in your local drive.
You need to save your files in your computer's local storage to migrate successfully to QuickBooks Online. If you have your files saved in cloud storages (e.g. Google Drive, Dropbox, One Drive), better copy them to your computer before starting the migration.

4. Verify and check your data.
It is important to also check on your data, re-sort lists and re-build your company. After which, you should also run your reports, balance sheets, profit and loss statements, trial balances and any other data that you might need as of the date of your conversion. This is for you to check after the process if the data that has been migrated is correct and complete.
5. Prepare your Intuit account and Migrate to QuickBooks Online.
In order to start the migration process, you will need an Intuit account. Sign-up first if you still don't have an ID and then log-in. After which, you can click company on the menu and then click Export Company File to QuickBooks Online. You will then be redirected to sign in your QuickBooks Online account. After signing-in, you just have to choose the company that you intend to migrate to QuickBooks Online and wait for 10-15 minutes for a notification via e-mail, verifying that your company is ready for viewing. Once received, you can now check if the data migrated is complete.

These are just some of the pointers that you need to know in migrating from QuickBooks Desktop to QuickBooks online. QuickBooks online is currently one of the best cloud accounting software available. With 30 years of Intuit's accounting software experience and the wide ranging features available, there's a lot to look forward in using QuickBooks Online.

To know more about migrating to QuickBooks Online, click here and watch our video tutorial.