4 Reasons Why Your Payroll Process Should Be Cloud-based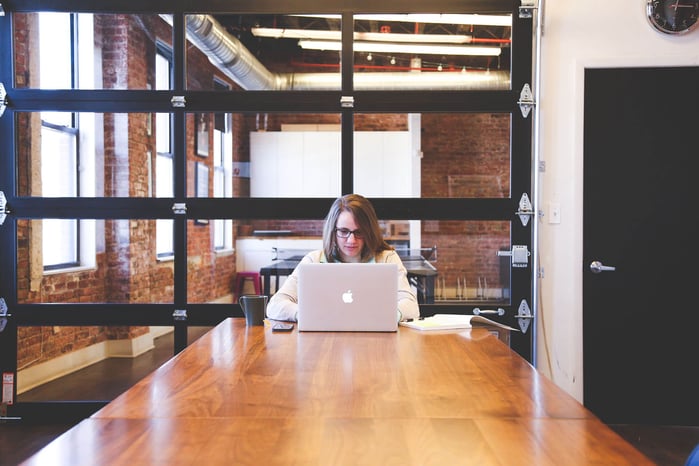 Cloud payroll gives you a more efficient accounting system, while making it much more convenient for everyone involved in the process. It is not surprising that this is the direction in which payroll management and technology are headed. If you're still feeling apprehensive about cloud-based payroll services, here are four reasons why shifting to a cloud payroll is likely the right path for your business.
1. Ease of use
Be it the employer, accountant, or employee, everyone who uses your system can easily navigate through it. Cloud payroll doesn't restrict users based on their expertise in operating such programs, as most have their UI designed specifically with enhancing clarity and transparency for the user in mind. Thus, mastery of Excel or Google Sheets would no longer be a requirement for your accountants, but would still be a useful bonus.
2. Useful for every company field and size
There are only two potential situations wherein online payroll services would be less likely to benefit you: if you are the only employee in the business, or if your company has absolutely no access to the internet whatsoever. Aside from those two cases, you will find definitely find substantial merit in investing in payroll cloud services. As long as there is a need to distribute pay among people, payroll cloud services can help you make the process as efficient as possible.
Uncertain about whether or not it's time to move to cloud-based payroll or payroll software? Find out here!
Even small businesses can enjoy the benefits of finding a business online payroll service. As there is no need for expensive infrastructure or additional personnel to manage the system, costs remain low while you reap the full benefits. Most small businesses are also newcomers to the world of 'employers' and may be unfamiliar with the many procedures required in payroll such as taxes and reimbursements. This is especially true for companies that seek to establish their presence on foreign shores, as it is very likely that their target location will have laws that vastly differ from what they are used to. This problem is handily eliminated in cloud-based payroll, as such a system caters to every country, no matter how different their laws or procedures are.
3. Upgrade in security
Unlike what most believe, the cloud doesn't leave your data more vulnerable to hackers and thieves. Your data remains secure in both the digital and physical realms. If you are outsourcing your cloud services, your partner should have firewalls and monitoring systems in place to make sure that no unauthorised persons can access your data, while keeping your servers safe and secure behind locked doors, security cameras and personnel.
Movies and television may romanticise hacking as someone in a weird outfit, swiftly typing random keys until he magically cracks the code. Hacking is much more complicated than that not just because of firewalls, but also due to encryption. Think of encryption as locking up your data in a safe, with the key being a program known only to the programmer himself.
4. Virtually unlimited utility
Being able to access your data from anywhere while allowing key people access and perfectly complementing your payroll software makes bookkeeping a more streamlined task. You can do it in the comfort of your own home and still be able to effectively collaborate with your colleagues. However, this is not all that it can do, as more and more features are being added to the already impressive functionality that cloud payroll brings to the table. You'll never know what an amazing innovation can come from this line of technology in the future.

Would you like to know more about cloud-based payroll, or need help in setting up such a system for your company? We'd be happy to lend you any assistance we can offer. Contact us today and enjoy streamlined payroll processes that will prove beneficial to your business in the long run.