3 Financial Statements that your Business Just Cannot Do Without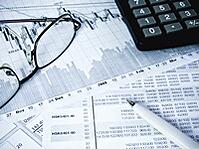 A good entrepreneur consciously exerts effort to stay on top of his books. Whether you are a 'numbers person' or not, having a full grasp of your business finances is important in ensuring efficient cash flow. So how do you start tinkering with your business assets without putting your capital at risk? Understanding the basics of a financial statement is a good jumpstart.
Financial statements are records that reflect your financial activities and provide a forecast of your cash flow. More than anything else, your financial statements also guide you in making sound business decisions. The three most basic financial statements that are vital for businesses are: balance sheets, income statements and cash flow statements.

Statement of financial position
Often referred to as the balance sheet, this type of financial statement provides a summary of your SME's assets liabilities and shareholders' equity.
Why it is important: A balance sheet is essential because it presents the bigger picture on what your business owns, what it owes and which percentage of your assets and liabilities are maintained by your shareholders.


Statement of comprehensive income
Do you have any idea how much your business is actually earning? How about its losses, are you aware of that, too? The best way to find out is to be familiar with your statement of comprehensive income, otherwise known as the income statement.
Why it is important: An income statement shows the results of business operations over a period of time through a calculation of your actual net profit.


Statement of cash flows
Are you keeping tabs on the movement of money in your business? You should. Find out where your cash inflows are coming from and where it was spent on by reviewing your cash flow statement.
Why it is important: Your ability to pay a loan is determined by the records in your statement of cash flows. Cash flow statements provide a historical background on the income generation and spending activities of your business. This is vital when asking for a bank loan or collaborating with investors.


Once you get the hang of financial statements, you can collaborate more easily with your accountant. They'll do all the number crunching while you pay close attention to your actual business operations.
Did you know that opting for outsourced finance and accounting services give your business a more competitive edge? Find out more by setting an appointment with our qualified advisors at D&V.