The growing complexity of a Chief Financial Officer's (CFO) roles in a business' growth is a demanding responsibility. Aside from overseeing the financial capability of the organization, CFOs today are challenged to go beyond the numbers.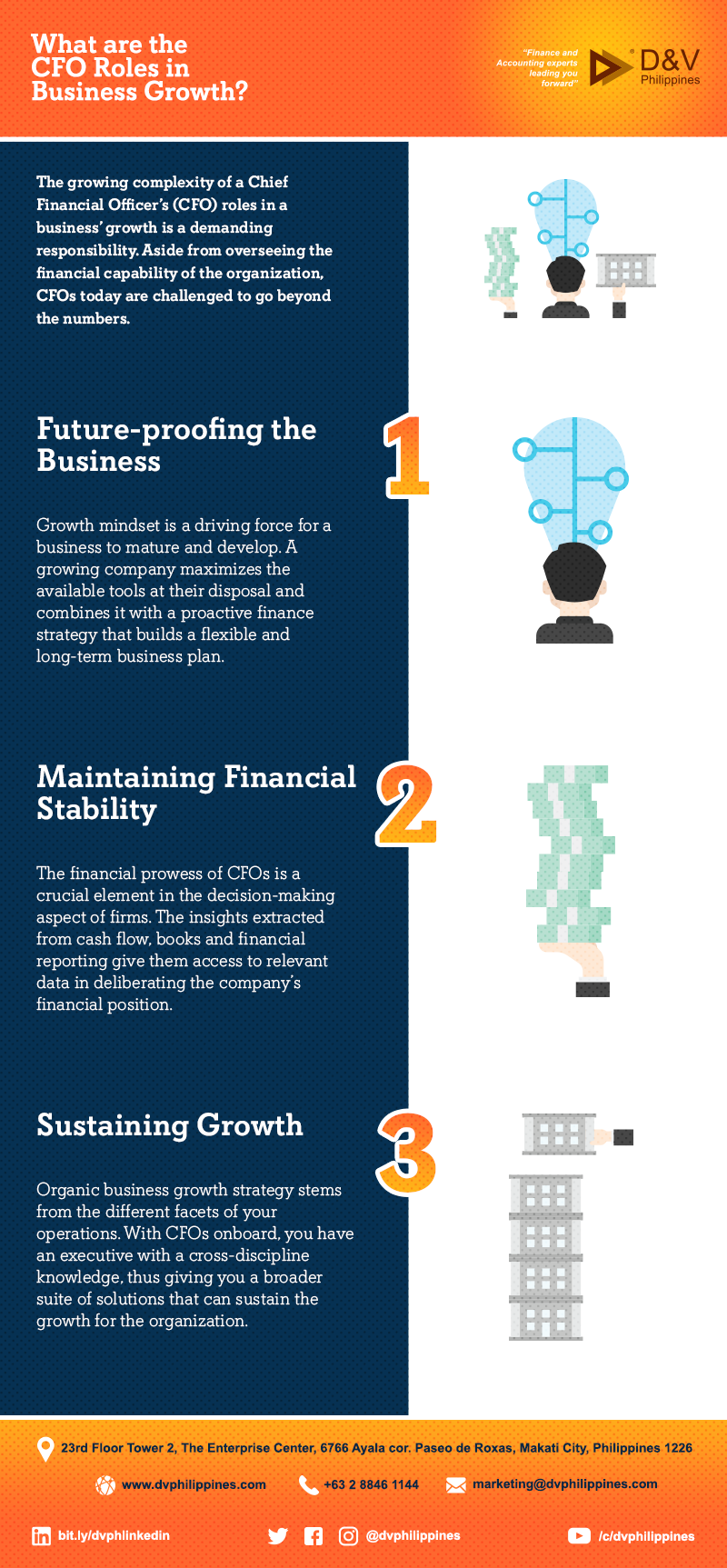 Future-proofing the Business
Growth mindset is a driving force for a business to mature and develop. A growing company maximizes the available tools at their disposal and combines it with a proactive finance strategy that builds a flexible and long-term business plan.
Maintaining Financial Stability
The financial prowess of CFOs is a crucial element in the decision-making aspect of firms. The insights extracted from cash flow, books and financial reporting give them access to relevant data in deliberating the company's financial position.
Sustaining Growth
Organic business growth strategy stems from the different facets of your operations. With CFOs onboard, you have an executive with a cross-discipline knowledge, thus giving you a broader suite of solutions that can sustain the growth for the organization.
Over the years, the CFO roles in business growth demanded a wider scope of responsibilities in pushing the company's progress a notch higher. Their financial expertise, combined with their leadership skills, can push your business forward.
Let D&V Philippines help you make a difference. We provide you with the support you need in managing your books, updating financial reports, and extracting insights from your numbers.
Read our guide Premium CFO Solutions and discover how we can support you in fulfilling your roles as a CFO. You can also refer to our other useful guides on finance and accounting outsourcing to learn more about us.