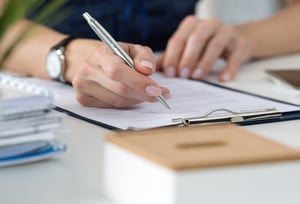 Consolidating financial statements - you might have heard this once or twice in the past. Whether your company is part of a larger network of subsidiaries or it is in itself the parent company of a diverse group of companies, the need to consolidate your financial statements may come up at one point or another.
Consolidated financial statements, as the name suggests, is a summative accounting figure of a parent company and its subsidiaries.
The purpose of consolidated fiscal report
Consolidated business groups are very common nowadays. This could be the result of expanding conglomerates or mergers and acquisitions. Nevertheless, it is important to make sure that all of the businesses operating under a particular consolidated business group have their critical business numbers in order. This can be done through consolidating the financial statements of the various businesses under a particular group.
More reasons to consolidate your financial statements
By keeping your financial statements consolidated, it will be easier to determine the financial position of the entire group while still keeping tabs on the individual performances of each business entity. Other reasons to consolidate your financial statements also include, but are not limited to:
A consolidated finance and accounting statement will easily reflect the actual financial position of a company. This would further foster the transparency and accountability of a business entity's business financial performance.

A consolidated financial statement provides a clear vision of the business financial goals and priorities of the parent company and its subsidiaries.

A consolidated financial statement will help reinforce internal business accounting policies that are unique for every business group.
Preparing consolidated financial statements is not a trifling matter. In fact, it is a very complex task that requires the skills and technical expertise of a seasoned bean counter.
If you are up to the idea of consolidating your financial statements, do get in touch with our financial experts at D&V. Find out more about our wide array of specialized finance and accounting services by checking out our website!