Who Should You Outsource Payroll and Other Services To?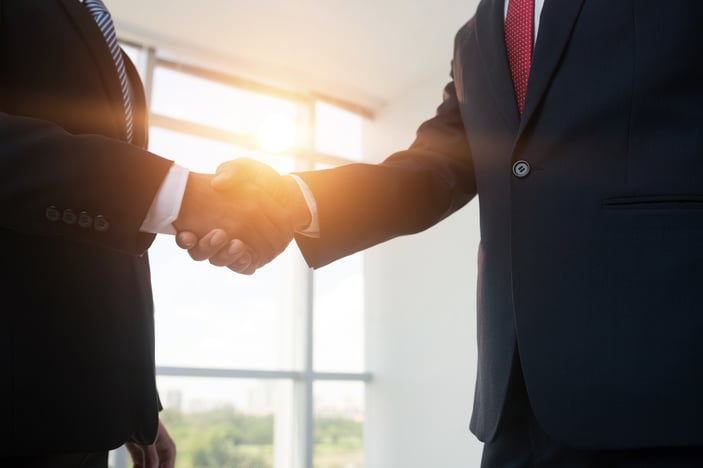 Whether you're looking for a temporary solution or a long-term relationship, there's no doubt that you will get the best results from the best partner. The problem is how to find that partner with so many options available—especially if you're open to looking overseas. To help you decide, you need a list of criteria to narrow your list down to only the best for your business.
It's important to note that you should assess your own business's current situation first before getting into your list of criteria. This will give you a better idea on what your business needs or will need if you're planning on a startup. Without further ado, here's a list of criteria that you can follow or use a basis to come up with your own.
Check their references and materials
Most outsourced accounting firms have an abundance of materials that they offer for free. From whitepapers to free consultations, these can be avenues for you to gauge the performance levels of these potential partners. It will show that they know what they're doing if they can clearly explain their work to people of different fields.
They may also offer client case studies or other materials that can give you a glimpse of how working with them would be like. This can help you get behind the logic that goes into their work and see if it would complement your own.
If you can't seem to find them, don't hesitate ask for the references directly. They would be more than happy to share, if it means a chance for your patronage.
Establish cultural and vision compatibility
Communication is a key aspect for any kind of partnership. It's obvious that you shouldn't hire an outsourcing firm that cannot speak your language. Likewise, if you cannot communicate properly with your partner, it will only lead to disaster. It could be because of a cultural barrier, or even something as simple as slow internet speeds. You need someone you can communicate clearly with at all times.
Other than communication, you need to make sure that their vision and goals coincide with your own. Some firms would have different definitions of success and may not complement (or may even disrupt) your own.
Assess their credibility and financial stability
These will be the people who will handle very sensitive information for you: salaries, income, expenses, etc. You need to know if you can trust their team to do their job and safeguard the data. Examples of what to look for are certificates, government authorisations, college degrees, training programs, and other similar indicators.
You wouldn't want to work with a firm that will be bankrupt in a few weeks. You would be wasting everyone's time and money. Therefore, you need to make sure that your partner stays strong, at least for as long as you need them to be.
Check their technologies, infrastructure, and software
Are they up to date with latest trends and tools? Will they use formats that are compatible to your own software or other processes can use (like XLSX, QIF, or OFX)? It is sometimes a good idea to try out new software, given how much technology evolves everyday. However, it may not always be worth the effort. Try to determine if the benefits outweigh the costs before making any decisions here.
With these items in your list of criteria, you're sure to find the partner that will suit your business best. Feel free to alter the list as you see fit, as each company has a different set of needs and this is only a general outline.
Want to learn more about other ways to have a timely and effective payroll? Our white paper, Australian Payroll Made Easy, does that and may even lessen the burden on your workload. Simple click this link here or the photo below, fill up the form, and you will receive your copy.