Top Payroll Software in Australia to Consider this 2018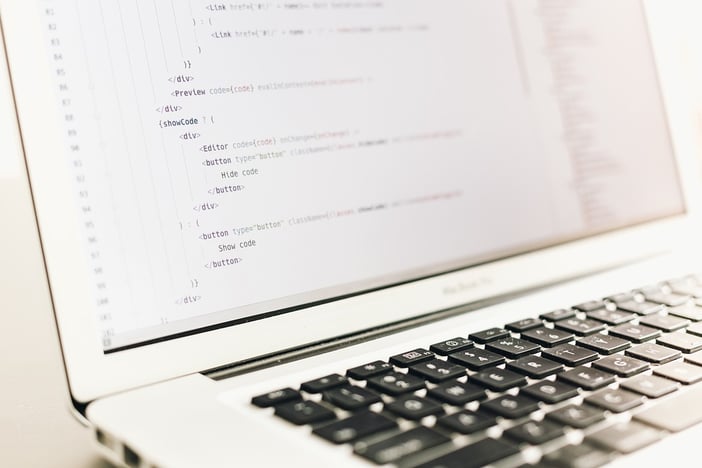 Last week, we discussed with you some tips in choosing the right payroll software for your organization. In this edition of the blog, we take a look at some of the top payroll software in Australia that you should consider, depending on your organization size and goals this coming 2018:
For those who just got in the game: Small Startups
As you start your business venture, it is important to have a payroll solution that is easy-to-use and won't cost you an arm and leg.
Xero Payroll Tool by Xero
With an easy-to-use dashboard, Xero is a perfect accounting and payroll solution to entrepreneurs with minimal background in finance and accounting tasks.
The Xero Payroll Tool allows you to add up to 200 employees and streamline all your payroll activities in one place. This includes timesheets tracking, leave approval, filing of tax declarations, and automatic updates on changes in PAYG and superannuation. On the other hand, employees can submit their timesheets, leave requests, and view payslips and PAYG payment summaries thru the mobile app, or by logging in to Xero.
QuickBooks Full Service Payroll by Intuit QuickBooks
Just like Xero and the Xero payroll tool, QuickBooks' Full Service Payroll is a web-based system that is integrated with the QuickBooks accounting platform. It helps small businesses keep their accounting and payroll management tools in one place. The platform is relatively easy to use, and is designed for those who have no time to switch from one program to another.
With the Full Service Payroll, you can manage employee profiles, set pay rates, payment schedule, and payment methods. While support for the Australian market is limited, Intuit's team of payroll specialists can handle payroll setup, tax filing, and tax payments for those in the US.
For those who are punching above their weight: Medium-sized businesses.
Bamboo Payroll and Bamboo HR
Unlike the two previous examples, Bamboo Payroll is not an accounting software add-on, but an add-on for the cloud-based HR software called Bamboo HR. The software is a human resource information system (HRIS) that is used to manage employee information throughout their life cycle.
With its integration with Bamboo HR, Bamboo Payroll seamlessly syncs the HRIS data, ensuring that there are no double entries and payments are delivered accurately every time. The payroll tool also enable users to view pay stubs as easy to understand graphs that highlight their taxes, deductions, and pay.
ADP Workforce Now
Developed by one of the world's leading human resources software provider, ADP's Workforce Now is one of the well-known human capital management solutions. Designed for companies with more than 50 employees, it provides all-around solutions from HR management, payroll, benefits, talent management, compliance, analytics, and time and labor management.
The Workforce Now database allows for automatic data synchronization that eliminates hours of manual entries. ADP also developed a mobile app to give access to employees and managers alike, to access paychecks, time cards, benefit information, among others.
For large enterprises and industry leaders
Industry leaders and big players have a lot of demands when it comes to payroll software services. It is important for them to have scalable and flexible software solutions that meet their changing demands. To help you manage the large shifts in your accounting and payroll needs, here are two software that you should consider.
MYOB
MYOB is an accounting platform specifically designed for the Australian market. The wide-range of products provided by MYOB guarantees that you have all the finance and accounting solutions that you'll need from a software solutions provider in every step of the way.
Depending on your package, MYOB can give you the basic accounting functions such as invoicing, profit-and-loss statements, bank support and automatic link to 100 AU Banks, and tax reporting. High-end solutions for payroll, general ledger, and enterprise resource planning (ERP) are also available in premium products.
Like QuickBooks and Xero, MYOB is also a cloud-based platform. That means you can access and manage your account using almost any device using the internet. This can come in useful for business leaders who need to travel from one site to another, while still having the need to manage certain accounts and transactions.
SAP SuccessFactors
While MYOB takes its roots in accounting, SAP SuccessFactors finds itself leaning more towards the direction of a full-package HR management software. Developed by one of the biggest names in the business software solutions industry, SAP's SuccessFactors is an HR Core management (HCR) software that streamlines HR and Payroll solutions. Core HR, applicant tracking, onboarding processing, performance review, goal management, compensation, and payroll are all available in the platform.
Like MYOB, SuccessFactors is also cloud-based, making it easy to access and use. What separates it from the rest of the competition is the SAP SuccessFactor Learning. This feature helps companies to implement and manage social learning and digital learning materials, including course materials, training videos, and presentations. The feature also includes a collaboration tool that employees can use to create training materials, develop content, and share ideas.
Your company will have different needs as your business grow and your goals evolve. What's important is that you get the solutions that you need from your Australian payroll software to help ease your load and make your processes more time and cost efficient.
If you need advice in finding the Australian payroll services solution that fits your objectives, you can always contact our Australian payroll specialists.
For more information on Australian payroll and accounting outsourcing solutions, download our AU Payroll Whitepaper and discover how you can benefit by outsourcing your payroll process!