The 5 Crucial Elements to Succeed in Accounting for Franchises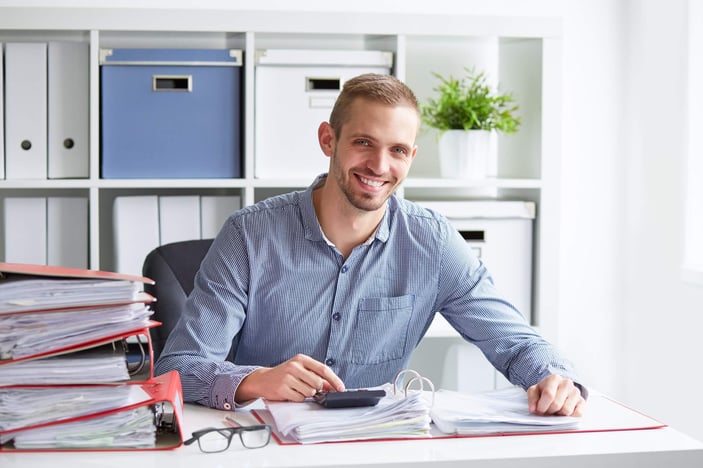 Accounting for franchise businesses is a complex matter and requires expertise, high-end technology, and a systematic approach to gain the most accurate and beneficial results. The additional factor is not simply accounting for franchise fees and royalty, but more of comparisons or financial benchmarking to plot out a strategic game plan that will make the entire franchise concept flourish. Here are the essential elements to succeed in accounting for franchises:
1. Scalable Staffing Solutions
To cope with the growing needs of Franchise businesses, first and foremost, the team in charge of franchisor accounting functions should be able to scale (up or down) immediately as needed. This can be done by partnering with a professional services firm who can take care of recruiting people to work for you. Another value that these professional services firms bring is that when there is an expanding amount of workload, they have staff readily available to take on these tasks, without the headaches of hiring on your part.
2. Cloud Accounting
Scattered franchise locations mean disparate data sources which is a big challenge for franchise businesses when consolidating data especially for benchmarking purposes. Technology addresses this dilemma through a cloud accounting system, which is crucial for all franchise businesses to streamline all their accounting and financial reporting functions. A centralised accounting system through the cloud makes all data available in a single source, preserving financial data integrity as it avoids information from bouncing back and forth, from one person to another.
The convenience of real-time updates can be achieved, and makes it easier for all stakeholders to have a shared overview of financials, improving collaboration and decision-making. Cloud accounting technology can bring the significant value of effective benchmarking processes and improvement of overall operational efficiency of franchise businesses.
3. Benchmarking
Benchmarking has existed long before but not all franchises are well-equipped to effectively facilitate a benchmarking process that will optimize their operations and improve profitability. Franchise benchmarking is the process of targeting, measuring, and analysing outcomes of collected financial (and sometimes non-financial) results of individual franchisees, to compare performances.
Proper financial benchmarking won't be possible without two main elements: a strong implementation of financial transparency practices to extract the most accurate financial data, and a centralised accounting system for efficient compilation of averages, rankings, and assessments.
4. One Team Who Does All Accounting & Finance Functions
Regardless if you are outsourcing your accounting or doing it in-house, make sure that only one team is in charge of doing all functions (for franchisor and franchisee) such as day to day accounting/bookkeeping, payroll, accounting for franchise costs, and compliance. This is for consistency and cohesion of all work and reports and to avoid confusion when processing.
5. Business Continuity Plan
Accounting is a continuous process and for you to have that peace of mind that this very important aspect is well taken care of, make sure that you partner with a professional services firm who can assure you of a business continuity plan. This means that in the event when your assigned staff could not make it to work due to calamities, or when one resigns, there is a backup readily available to take on that role, in terms of manpower, skills, capability, and the technology to support that backup person.
Partnering with a strong and reliable professional services firm to perform accounting for your franchise business would be the best thing to get a big chunk of tedious work off of your hands. D&V can give you that value of having not to worry on the accounting and finance functions of your franchise business, giving you peace of mind and more time to focus on the core activities to grow your business.
Get in touch with D&V now to schedule a consultation with our Franchise Accountants!