How to Know if you Need a Forensic Accountant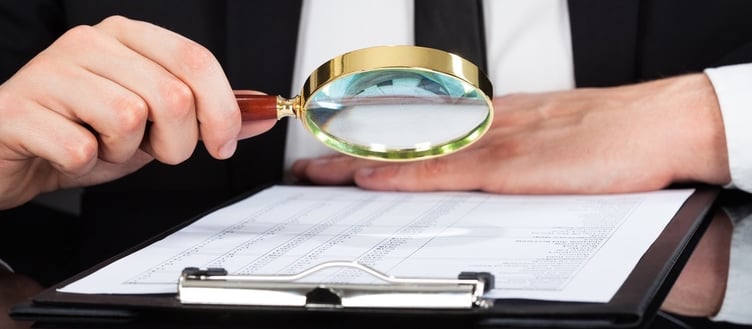 The rule of thumb when it comes to running your own business is to have a clear idea of how your business finances work. This means you are required to learn the ropes to basic accounting concepts such as profit analysis and cashflow management. But if your business is on the road to expansion, your knowledge of basic accounting alone may not suffice. At this point, you need a more advanced set of accounting skills, such as forensic accounting. Forensic accounting basically involves a variety of techniques to identify fraudulent transactions in your SME.
Do you think your business needs forensic accounting? Read on to identify the signs that say need a forensic accountant in your team:
1. You need to identify fraud.
At a time where online transactions merely take a few seconds to accomplish, business owners like you should be wary of suspicious financial transactions. There are many distinct ways to track fraudulent transactions but if you have a forensic accountant, you will know the extent of the fraud and possibly initiate strategies to make sure that the offender is penalized. The advanced knowledge and technical expertise that a forensic accountant brings into your business can make all of these possible.
2. You are a poor decision maker.
A forensic accountant has the upperhand in knowing all the important details that can make or break a major investment decision. If you have one on your side, you can seek advice before investing your business capital on a company that is already at the losing end. More than anything else, a forensic accountant can also show you which businesses are worth investing in, giving you a greater shot at more profitable returns.
3. Your business lacks relevant policies.
A forensic accountant knows the ins and outs of financial scams and fraudulent business transactions. Thus, they can use this knowledge to create relevant policies to protect your business in the future. There are many loopholes in an SME's financial SOP but with the help of a forensic accountant, it will be easier to address these in one go.
4. You require strategic accounting support.
The analytical and accounting skills of a forensic accountant is commendable. As such, having a forensic accountant in your team will help ensure that your business finances are running smoothly. A forensic accountant is especially vital to your growing business because this professional can keep a close eye on your business finances.
Want to assess possible losses? Or perhaps you need to establish just compensation for an old business partner. A forensic accountant can help you round up the numbers and make the right decision.
On the lookout for professional and advanced finance and accounting services? Check out our website at D&V Philippines today!