Payroll Management: How Often Should You Pay Your Employees?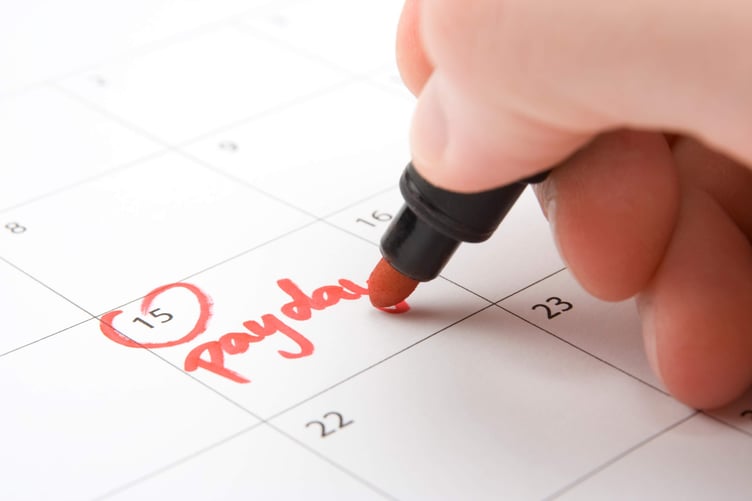 The moment you begin hiring employees for your company, there are many conditions that need to be met - one of which is setting up when you'll pay them their salary. This can be as frequent as weekly to as far apart as yearly. Any system you choose will not change the amount they receive in total, but it can affect some of your processes and employee morale.
Your payroll calendar can come in many different forms: bi-weekly, monthly, semi-monthly, etc. However, these can be put into a spectrum to better understand the differences among them. At one end of the spectrum is salary distributed frequently in smaller cuts, while on the other end is a fully spaced out salary schedule, but with larger cuts per payout. Considering the pros and cons of both ends can help you find the perfect spot in the spectrum for your company.
Spreading the time in between payrolls will give you less paperwork and reports to file. This means significantly less stress on you or your accountants but also dampens the spirits of your employees. An employee would feel more satisfied if he were to get paid more frequently. Not only does this mean that they'll regularly receive compensation for their hard work, it also reduces the strain on their personal finances. Having money given to them more frequently helps them plan payments for their rent, bills, savings, and other expenses more effectively. You need to strike the perfect balance between the two to experience the benefits of both.
To help you find the perfect point in the spectrum, there are two circumstances that you need to consider. The first is applying a fixed schedule that coincides with the calendar months. For example, if you choose to pay monthly, you could schedule the payday to be held every 10th day of each month. This resolves any confusion that may arise regarding the payroll schedule. If you did not have a set date for your monthly schedule, you could be faced with employees constantly asking you when they will get paid or accountants not knowing when they should start conducting the payroll.
The second point that you should consider are your country's laws. An example of this practice is in the state of California. As of this writing, their labor law requires that employees be paid twice during each calendar month. There are a few exceptions to this rule; however, the main point is that some salary laws enforce a certain payroll schedule, taking the burden of making the decision off your shoulders.
So, how often SHOULD your employees get paid? Unfortunately, there is no one answer that is true for all businesses. The context and background of each company determines what payroll schedule is best suited for their needs. This ranges from the type of employees (contractual, hourly, part-time, etc.) in your organisation to the company's ability to provide enough funds to pay all expenses in time, both payroll and the taxes that come with it. These factors can shape how effective a certain schedule can be and should be considered thoroughly.

Need assistance in determining the best payroll calendar for your company to follow? D&V can help you find the answers. We can carefully analyse your salary information and company circumstances to come up with the payroll schedule most beneficial to you. Contact us today and enjoy a stress-free payroll!