How Good Corporate Culture Impacts Employee Performance
Every organization has a culture. Corporate culture is defined by the ideals and attitudes of employees in an organization. According to an article from Harvard Business Review by John Coleman, there are six components of a great corporate culture, namely, vision, values, practices, people, narrative, and place.

These corporate cultures affect an individual's need for belonging and self-actualization. Once the company meets these interpersonal relationship needs of their employees, the company can impart positive emotions to its employees. This helps the company in its drive to continuously improve or regain advantages.

"Culture is more important than vision. Some leaders have great vision but have created a toxic culture where that vision will never happen." – Phil Cooke



Here are three ways a company's culture impacts its employees.


A great corporate culture for employees creates opportunities to grow.
A company with a good corporate culture helps employees grow in their career. Leaders take risks for their subordinates, stand up for them, as well as encourage and empathize with them. They don't just boss around.
Employees will be encouraged to do work if they are appreciated and treated right. When they are rewarded for their good work and promoted, they tend to continue contributing to the company and will do more to be recognized.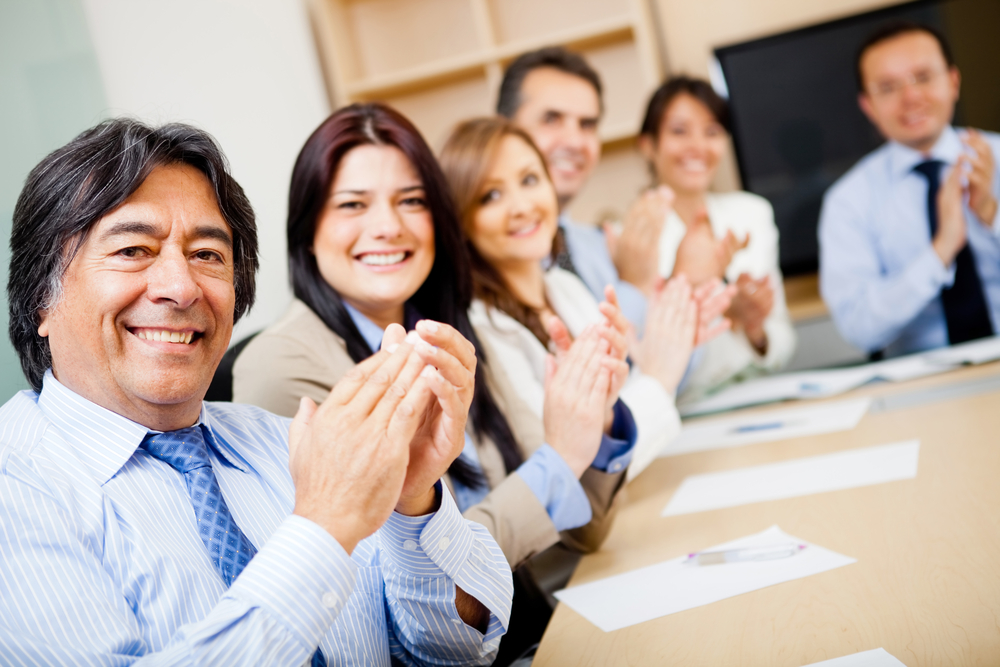 Employees love adventures and being on a mission. When they feel that they have a purpose in an organization and are trusted to make decisions, they feel fulfilled and might achieve a higher level of performance.
Companies must work on providing more training activities, opportunities for career development, and upskilling initiatives to keep employees motivated and inspired. In return, employees improve in performance, thereby helping their company in achieving its business goals.
Happy employees make businesses more productive. When the environment is happy and upbeat, employees live the culture.
When the company values are instilled in the hearts of employees, they tend to stay and love their jobs. Companies should encourage everyone to have breaks and vacation from exhausting work. Leaders in a positive work environment sets a culture of fun, teamwork, family and encourages their employees to collaborate and innovate.
Bullies should be disciplined. One bully can damage the happiness in a department. Leaders should provide an honest feedback with constructive advice, and employees should always be open-minded and take feedback as an opportunity to improve and thrive as an individual.
Employees will love their colleagues, manager and company when they are comfortable and concerned with one another. People working in a positive environment remain courteous, professional, and pleasant with one another. When they encounter serious problems at work, they solve the problem together, discuss, prevent and try not to blame it on something or someone. Helping one another to be fruitful is better than putting each other down. Treating people nicely will make the atmosphere lighter.
A company that has a positive work environment keeps employees engaged and loyal.
According to Gallup, there are many potential reasons why millennials are likely to move out. One of the reasons could be their low engagement in the workplace. Gallup has found that only 29% of millennials are engaged at work; that is, only about three out of 10 are emotionally and behaviorally connected to their job and company. Another 16% of millennials are actively disengaged, meaning they are out to do damage to their company. Most millennials (55%) are not engaged, leading all other generations in this category of worker engagement.
Communicating and listening to team members would make them feel valued. Having fun and going out without engaging in work-related conversations would build transparency and foster a good relationship. Establishing a deep relationship among team members allows everyone to be more transparent, at ease, and bonded with others.
Individuals have this need for a sense of belonging. We feel the need to be welcomed in an environment where we can be respected, supported, appreciated, trusted, and encouraged.
This does not happen in a toxic environment, where there is inequity, unfairness, favoritism, injustice, bullying, and micromanagement.
The company's values are at the heart of an organizational culture. The company's vision and mission serve as a reminder of the organization's purpose and goals. People are the reflection of the values acquired in an environment.
The D&V Philippines Difference
Looking for a professional services firm with a good corporate culture? Consider D&V Philippines. Learn more about how we develop and invest in our people by downloading our whitepaper, Employees to Partners. Click the link below to get your copy.