Finding And Applying The Correct Award Wages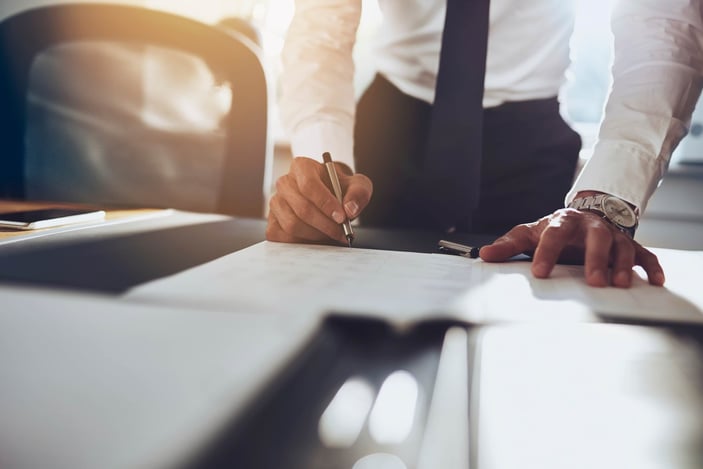 Modern awards are legal documents that dictate the conditions of employment and - more importantly for this blog post - the minimum salary and other pay rates of every employee. Fair work Australia wages cover almost every profession you can find in Australia, no matter what industry or position (more on those you can't find below).
Before we start, you need to know that this only applies to employees without a prior agreement on their salaries. If you or someone else in charge has already discussed this with them, then your franchise no longer needs to follow the award rates. However, you should still use them as a basis for your agreement, as their salaries cannot go below that point.
Finding your award
First, you need to find your employees' award amongst the hundreds of other professions. There are three ways you can find it. The first is to simply browse through the list of modern awards by visiting this page on the Fair Work website. If you're unsure about which award to choose from the list, then you can try their "Find my award" tool. This form goes into the details of the job: whether or not you have the mentioned agreement with them, their specific position, and the industry your franchise belongs to. The page will then lead you to the award with all the information you need. If all else fails or you have more questions that can't be answered by the two other methods, you should contact them directly to get more information.
However, even with these specific awards, you may find yourself confused about which applies to them. This is especially true since multiple awards can apply to your business or employees. Fortunately, each award has a section dedicated to what is not covered by that specific one. This can help you differentiate yourself with a list of certain jobs that aren't covered or which awards aren't compatible with this specific one. For example, if you're under the Nursery award 2010, you cannot be under silviculture and afforestation or horticulture businesses.
Applying your award
Application of award wages is a whole new ballgame because of how many rates are covered by modern awards. You have your:
Salary

Allowances

Penalty rates

Overtime rates

Superannuation rates
With each explained in detail, it can be complicated to correctly comply with them in your business. However, you only need a moment to study up on the details of each award. Properly understanding your awards will help you avoid any mistakes that can lead to disastrous consequences.
Mistakes? Consequences?
There have been incidents where businesses did not comply with award rates, with franchises being more susceptible to this because of the larger pool of employees and many positions. A notorious example would be the case of 7/11, where the franchise faced numerous accusations of underpayment. In fact, underpaying two employees is enough to cause your business problems, as with the case of Turbo Cafes, who was fined for a total $93,840. To avoid such fines, you should study the awards carefully as to not make mistakes or outsource to payroll experts who know about modern awards.
What if I can't find an award?
It is very rare for a profession to have no award and it is very unlikely for you to be in that position, but just in case that happens, you don't have to worry. The National Employment Standards will collaborate with the national minimum wage to examine the positions of under your franchise and propose a minimal standard.
That is all you need to know about finding and applying the right modern awards. This ensures that you have a smooth payroll process and have your employees understand why they are receiving a certain salary. Taking a few minutes of your time to study up on fair work awards can save you from multiple headaches in the future.

Need more help to better understand modern awards and apply them to your franchise business? With our familiarity and experience with Australian laws, we can help you. Schedule a consultation with us and we'll make sure you come out without any problems with modern awards and minimum wages.