SME Accounting Tips & Financial Control Strategies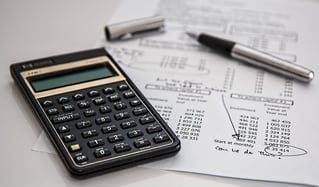 Small businesses grow and expand with the help of financial controllers. The financial management plan you develop for your business serves as a general guide for you and your staff.
The financial section of your business should discuss your SME accounting: income statement, cash flow statement and balance sheets. The more important aspect,
however, are your financial strategies. Knowing how to approach your business's financial transactions will have a massive effect on your business' cash inflow and outflow.
Here are the essential elements in developing your business's financial strategy:
Cash Flow Management
The financial strategy of your business will detail how funds will be used in the business. It is important to note that if the cash is not properly managed, your small business can quickly suffer bankruptcy.
Ensure that your strategy can effectively identify an amount to always be included in reserves. It also needs to help you determine how major expenses are to be paid.
Laying out effective financial management strategies ahead of time makes financial decisions easier to make - seek help from a financial controller ASAP.
Purchases
Develop detailed guidelines for all purchases made through the business—particularly for massive purchases. This allows you to determine which purchases are to be made with cash, with a line of credit or with a credit card. Detailed purchase guidelines also assist you in making the most out of suppliers' terms. Your purchasing strategy should also specify if approvals from the higher ups are necessary when concerning a certain amount.
Collections
To make your financial management strategies both efficient and effective, it is important to have a detailed collections plan. Dedicate in-house staff to following up with overdue customers or turning them over to an outside agency.
Your collections strategy helps you specify late fees and deposit due dates. You can easily keep track of the deliveries of your products and services.
Remember that businesses that don't properly manage their own receivables will eventually suffer from devastating financial health crises.
Investments
Specific investment strategies generally don't belong in written plans. However, it is highly advisable to include at least a set of general guidelines for your management. Include details of the percentage of money invested in high-risk portfolios vs lower risk portfolios.
It is also advisable to indicate when approval is needed for changes to current investments of liquidation of investments in covering business necessities.
The financial management strategies you develop for your business should a general guide for you and your staff. It should be enough of a guideline to instruct your staff members on how to conduct specific transactions concerning you business's financial aspects.
It may be helpful to seek for professional advice and assistance from financial controllers while in the process of developing and implementing financial management strategies.
For further assistance in financial control strategies for your SME, you may get in touch with our qualified advisers at D&V Philippines.