4 Preparations Before Your Franchise Company Goes Global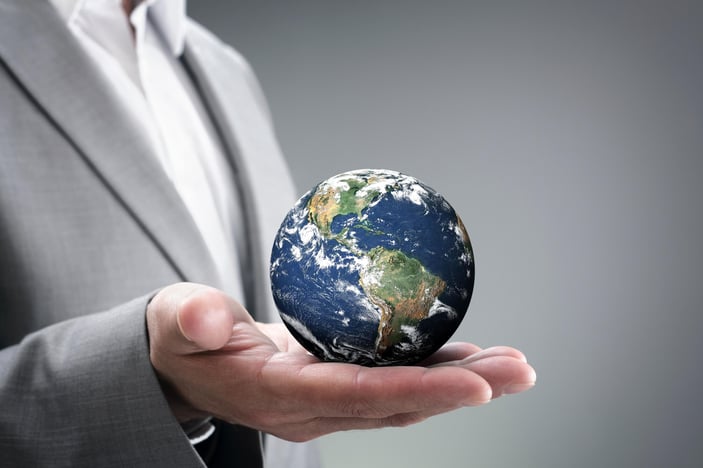 It is not surprising for a franchise owner to want to expand their business overseas. After all, successfully penetrating a foreign market can give you increased revenue, global popularity and economic stability that isn't tied down to a single marketing trend. However, it is not as simple as establishing an outlet in a different country and watching the money roll in. To get you started, read up on the four main areas you need to prepare for before you even think of doing business offshore.
1. Your status
Before you start having any fantasies of grandeur and global sales, is your franchise even ready to begin this endeavour? Expansion costs money - even more so when looking abroad - and an ill-prepared franchise won't make up for that loss. That is why the first factor you need to examine closely is your capital. Any financial research you do is useless if you're not even financially well-equipped to handle the costs.
Another vital piece of information is the status of your franchise brand. You may be getting access to more potential customers, but you'll also gain more competition. Attempting to go head-to-head with local businesses and other international franchises that already have a foothold in the market you wish to penetrate means that, aside from conducting research, you also need to have a brand distinctive enough to stand out.
Click here to learn more about research and analytics in business.
Generally, your franchise needs a strong foundation in your home country before you even think of expanding outside. Even the best business plans for a franchise will crumble without a proper starting point.
2. Your team
This includes both your local team and the eventual members of your foreign branch. For the former, they need the capability to conduct research and collaborate with their foreign counterparts. Marketing trends differ from country to country and culture to culture, and as such, your team needs to gather data for each country you plan to enter. Afterwards, they need to be able to train the new members. For example, other than instructions on how to do their job, they need to learn how your company does payrolls, distributes benefits, and other processes unique to your company. This can be especially difficult for countries that speak a different language. A good way to handle this is to create a standardised process for each task so it will be easier to manage and understood by everyone.
3. The country
This is where the research mentioned above comes into play. You can't spread your franchise to every other country at once. You need to carefully choose which country will be your first step into the global market, because not all countries will offer the same return on investment (ROI). There are many factors to consider, like the political and economic situation of the country. If that country's current economic climate doesn't suit your business, you should consider looking at other options or waiting for a better opportunity to arise.
4. Your infrastructure
After building up your franchise, training your teams, and planning your destination, you need to factor in the cost of future operation. Your foreign branch won't instantly become a money-generator that requires no supervision. You will need to find a licensee to properly set up your unit in their country, which gives you two options to choose from. One requires the licensee to oversee the construction and operation of the unit in their country, while the other will have you build and operate the unit yourself while giving you the ability to sub-franchise. Each has its own advantages, disadvantages and opportunities.
After choosing the right business partner, you should ensure that your foreign branches will operate at optimal conditions. You will need to establish a stable chain of supply, especially if you're in the food and retail industries. Consider the amount you are required to pay to constantly have resources move between countries.
With all areas of your business prepared, you are now ready to bring your franchise into the international market and your franchise develop into a name that will be known worldwide.

We at D&V cater to clients with different business goals and from different countries.This experience helps us find the perfect ways of providing assistance in bringing businesses from their home countries to the global market. Schedule a consultation with us today!