Moving forward to a more digitised finance ecosystem, we witness the gradual unfolding of open banking to open finance, and how it's set to deliver exciting changes for both providers and consumers.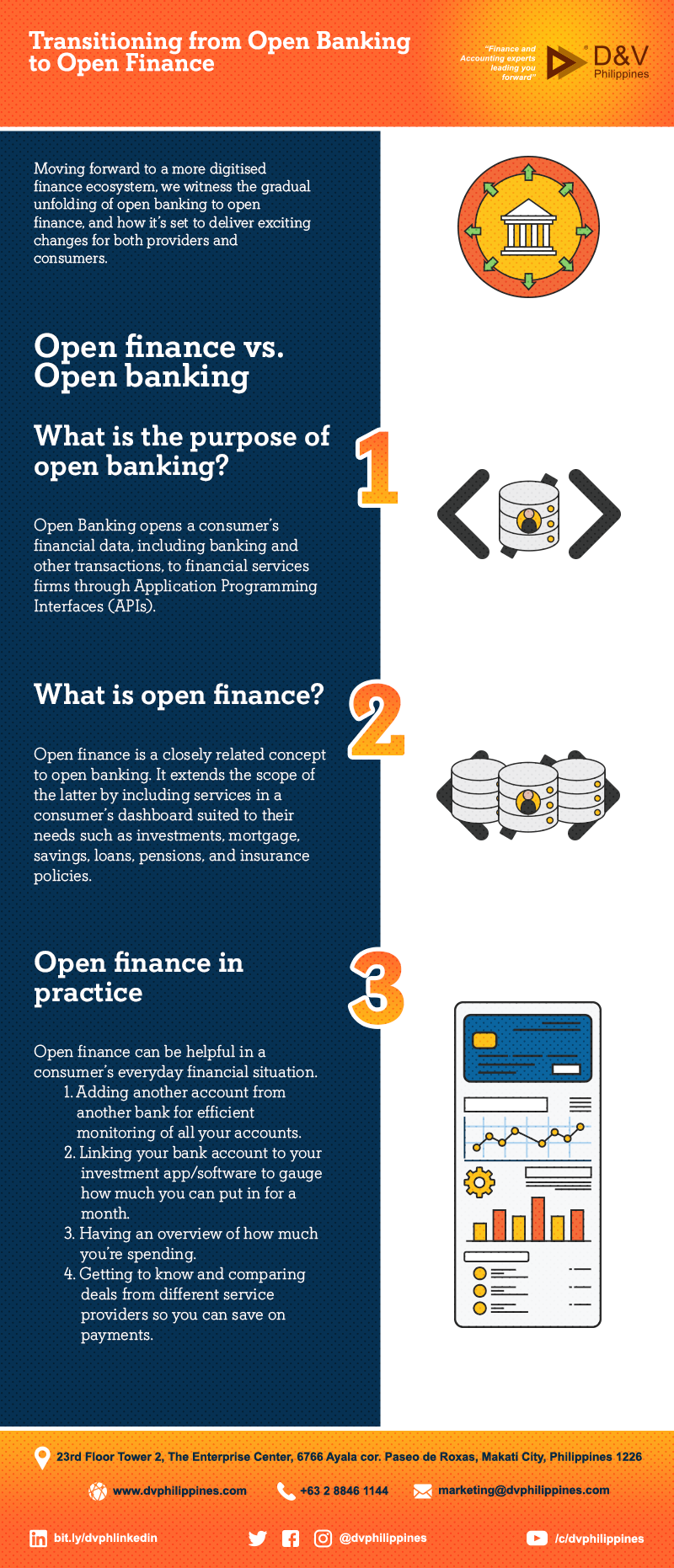 Open finance vs. Open banking
What is the purpose of open banking?
Open Banking opens a consumer's financial data, including banking and other transactions, to financial services firms through Application Programming Interfaces (APIs).
What is open finance?
Open finance is a closely related concept to open banking. It extends the scope of the latter by including services in a consumer's dashboard suited to their needs such as investments, mortgage, savings, loans, pensions, and insurance policies.
Open finance in practice
Open finance can be helpful in a consumer's everyday financial situation.
Adding another account from another bank for efficient monitoring of all your accounts.
Linking your bank account to your investment app/software to gauge how much you can put in for a month.
Having an overview of how much you're spending
Getting to know and comparing deals from different service providers so you can save on payments.
The shift from open banking to open finance is among the paradigm shifts of the industry that is rooted in innovation. In addition to empowering financial institutions, it moves to transform the overall consumer experience for good too.
Don't let the intricacies of open banking and open finance get in the way of your firm's growth. With technologically adept talents onboard, you can surely harness the power of these new industry solutions. And that's where we can help.
D&V Philippines has over 500 finance and accounting professionals to help you handle and improve your F&A processes for the long run. Grab your copy of our latest whitepaper D&V Philippines' Solutions for Modern Accounting Firms to know how we can deliver premium back-office support for your organisation or contact us to get a free consultation with our experts.