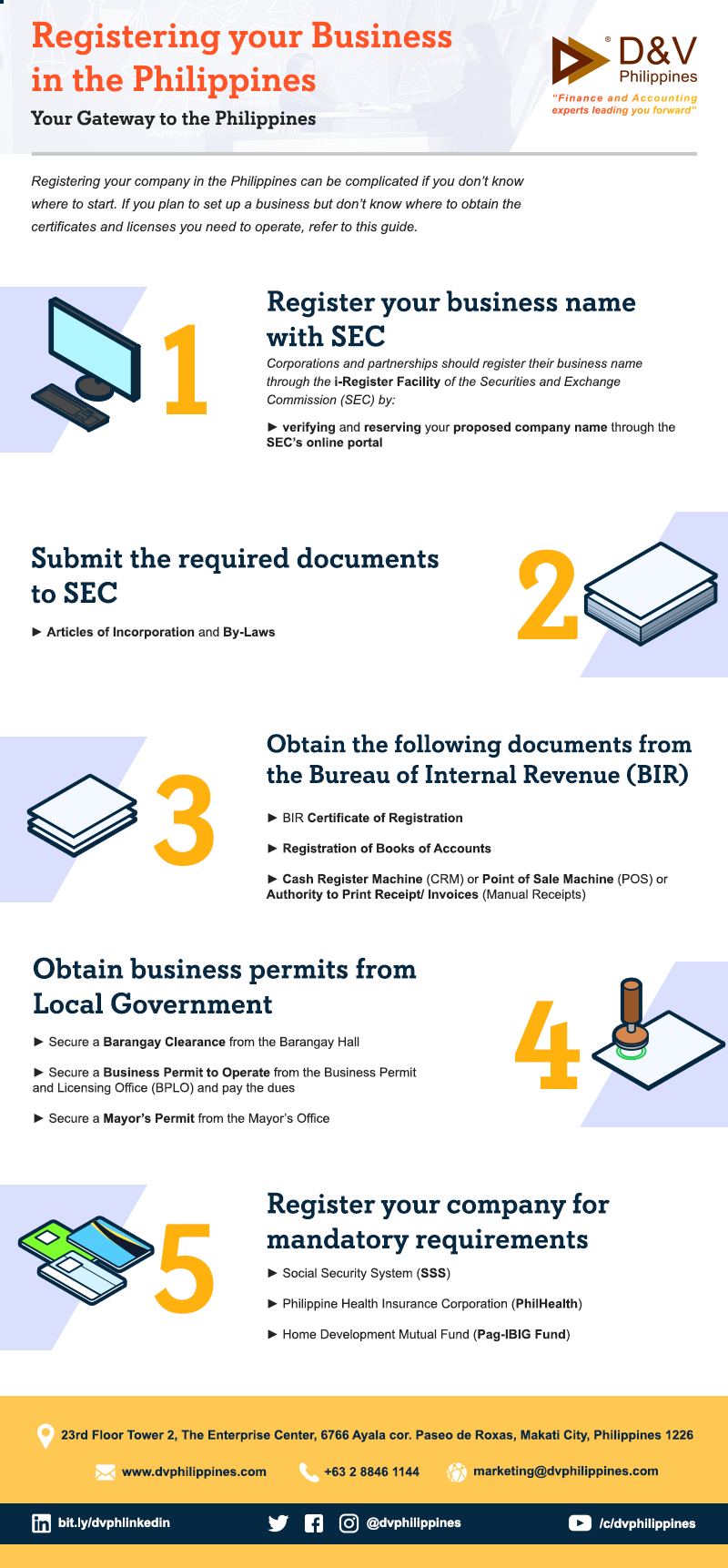 Your Gateway to the Philippines: Registering your Business in the Philippines
Registering your company in the Philippines can be complicated if you don't know where to start. If you plan to set up a business but don't know where to obtain the certificates and licenses you need to operate, refer to this guide.
1. Register your business name with SEC
Corporations and partnerships should register their business name through the i-Register Facility of the Securities and Exchange Commission (SEC) by verifying and reserving your proposed company name through the SEC's online portal.
2. Submit the required documents to SEC
Articles of Incorporation and By-Laws
3. Obtain the following documents from the Bureau of Internal Revenue (BIR)
BIR Certificate of Registration
Registration of Books of Accounts
Cash Register Machine (CRM) or Point of Sale Machine (POS) or Authority to Print Receipt/ Invoices (Manual Receipts)
4. Obtain business permits from Local Government Units
Secure a Barangay Clearance from the Barangay Hall
Secure a Business Permit to Operate from the Business Permit and Licensing Office (BPLO) and pay the dues
Secure a Mayor's Permit from the Mayor's Office
5. Register your company for mandatory requirements
Social Security System (SSS)
Philippine Health Insurance Corporation (PhilHealth)
Home Development Mutual Fund (Pag-IBIG Fund)


Register your business in the Philippines with D&V Philippines
We have helped foreign companies get started in the Philippines. Through our corporate services, we'll take out the headache out of the business registration process. Contact us today.