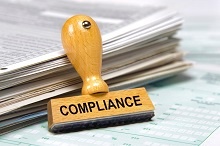 UK's government has developed various systems to make tax compliance stress-free for its citizens. The HMRC or Her Majesty Revenue & Customs has started to give benefits in terms of refunds or paying interest to those who pay their tax early.
Successful business owners are those who see to it that their business practices efficient SME tax management and tax accounting strategies that enable them to file tax returns early. This way, not only do they create good rep for their business with the HMRC, but they also get to save money for their business to use on much more exciting ventures and expansions.
Tax Interest
The HMRC pays individuals and small- to medium-sized enterprises interest if they pay their corporation tax early. They usually pay interest starting the date you pay your tax to the actual payment deadline. Interest rates range from 0.5% to 6.0%--depending on the HMRC's assessment of your business's financial and tax records. To be sure that your business receives the accurate amount of interest from the HMRC, you can seek SME tax management and accounting services from finance and accounting experts and professionals.
This interest payment your business becomes eligible to receive can do a lot for its cash flow. So check up on your corporation tax deadlines now and see if you can afford to pay early for the benefits.
Tax Refunds
Filing tax returns early makes you and your business eligible for tax refunds from the HMRC. Expect to receive the complete amount of tax refund you are due soon after you filed the tax return. There will be no need to wait for the 31st of January because the HMRC always sees to it that themselves follow the strict deadline rules they implement.
Not only will you get to receive actual cash from the HMRC for efficient tax planning practices, but you also get to improve on your business operations management practices. When you file your tax returns and calculate any possible tax liabilities, you are more prepared for any financial risks or challenges. Aside from that, businesses who are strict on tax management have better cash flow.
Filing early with a tax liability amounting below £3,000 gives businesses and individuals the privilege to have their tax liabilities collected through their tax codes--provided they submit their tax returns by a specific deadline stated by the HMRC. In other words, tax liabilities will be deducted from wages or pensions every month or week.
For information on tax return filing deadlines, get in touch with your accountant or financial adviser. Make sure that you collaborate with them should you have any financial and/or accounting concerns to safeguard your business from any possible mishaps.
Smart management means managing all aspects of the business in an efficient manner that you get to add value to your business. Make educated and smart decisions for your business at all times. File your tax returns and pay your taxes early to maximise all types of benefits your business can easily be eligible for.
All successful business owners know that time is practically equivalent to gold in the business industry. Don't allow your business to fall back in time. Get ahead on your tax planning to reap the benefits that the HMRC are making available for your business. Get in touch with our experts and professionals at D&V Philippines to receive step by step assistance and advice.