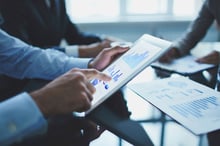 Ensuring the stability of your business finances is a strategic way to keep your enterprise on a good financial standing. But of course, you cannot keep on implementing various revenue improvement strategies without determining its effectiveness - this is why you need to explore profit analysis. As you may have already known, profit analysis is an indispensable cost accounting method that involves a scrupulous calculation of your breakeven point as well as your volume of goods.
The Margin of Safety
As you go into the tedious process of profit analysis, you will need to touch on one very important concept: the margin of safety. Margin of safety is a way of assessing how close your business is to incurring losses. Specifically, it gauges exactly the financial proximity of your actual revenues from your breakeven point.
Calculating the margin of safety
A precise calculation of your margin of safety is indispensable to keeping your business finances on solid ground. To date, there are two common ways to round up the figures for your margin of safety. The first method, which yields units or dollars as results, follow this simple formula:
Margin of Safety = Target Sales - Breakeven sales
Meanwhile, another way you can determine your margin of safety is through this formula:
Margin of safety = Target Sales - Breakeven sales x 100 Target Sales
Note that the results of the second formula yields the percentage of target sales.
Improving your margin of safety
As a business owner, it is very important to understand the role of the margin of safety in getting your business finances in order. The rule of thumb is this: the higher your margin of safety, the less likely that your business will face a business loss. Therefore, if the results are up, it means your business finances is on safe ground. However, if the results of your margin of safety is low, a potential business risk just might be lurking in the shadows.
In the event that your margin of safety is not at its ideal range, you can opt to implement new strategies to improve it. Among these strategies include reducing fixed costs and variable costs, increasing your product or service's selling price and changing your current product or service mix. Regardless of which strategy you choose, though, make sure that the quality of your product and service offers will not be compromised.
Keeping your business finances steady is a challenge, but with strategic methods such as profit analysis, managing your cashflow will definitely be easier.
Looking for an array of professional finance and accounting services for your business? We can help! Contact us or download our ebook below to know more.