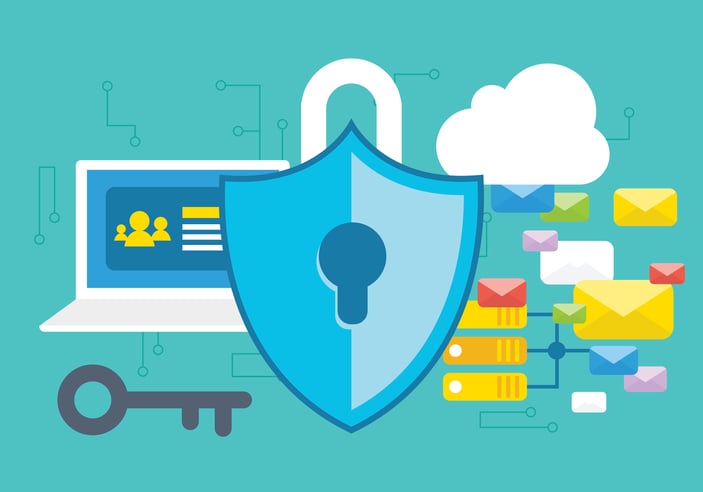 We've all heard of companies from across all industries that have been under cyber attack - a predicament accounting firms are all too familiar with. Most of the technologies available to firms today, however, seem to have not evolved to keep pace yet. In this tech-driven industry, though risks like cyber attacks and data breaches are prevalent, your firm cannot afford to stay out of the web or the cloud to keep up with the rest of the world.
To help you protect your firm, we've curated a list for you to check if your accounting data is safe from cyber attacks.
Promote cyber security awareness
The first thing you should do is convince your employees that it is indeed important to value the security of your data. Your employees, especially the leaders, should be looped in the process of maintaining your company's security for them to share the responsibility of protecting your firm. You can craft a security awareness program and give out handouts to discuss your firm's process on information security.
Be cautious when using email
Hackers can easily get through emails; thus, extra precaution is necessary. Make sure all your emails are encrypted for an added layer of protection. Sending emails to officemates and clients are inevitable, but when sending documents with classified information such as financial data and passwords, use portals instead. You should also be wary of email links, even though it was sent by a person you know. It never hurts to double-check for security.
Have the right people to help you even if it means getting outside help
Protecting classified information from your firm and your client is not a task you should give to just anyone from your company. You should get someone who knows the regulatory requirements to ensure your data is protected at all times. Knowledge on the security processes should also be partnered with constant documentation of your financial records. All of these requirements can be met when you outsource the right person.
Always update your software programs
From accounting to antivirus software programs, make sure you are always updated, even though it means sacrificing a little bit of convenience. Some programs may stop supporting operating systems with critical security when not updated regularly; thus, you should stay on top of your company's software updates.
Create a cyber attack response plan
In the event of a cyber attack, your employees should know what to do and who to contact. Create a step-by-step guide to what your employees need to do to lessen the damage to your company. Also list down your company's authorization policies, state or federal laws they should take note of, and the supervisors or clients to inform in case of data breach.
Invest in insurance
Other firms may ignore this additional layer of security; however, when your company does fall prey to a cyber attack, you should be able to protect your finances as well. Insurance covers the cost of cleaning up the breached data and the services of crisis management to limit the damage to your company's reputation.

Make sure to follow these precautions to stay one step ahead of cyberterrorists and solidify your firm's security. To learn more about how D&V can help protect your data to maximize its potential, download our whitepaper on Business Analytics today.