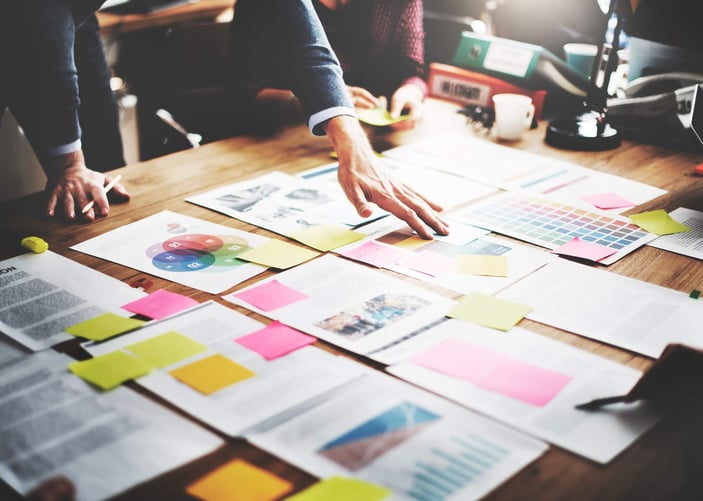 Seeing your vision come to life through your startup business is an incredible experience. At the start, you'll always have the urge to work on every minute detail to reassure yourself that every requirement is met and all books are closed in time. But after some time, you will find yourself so inundated with deliverables that you can't handle them alone.
Good news - you don't have to do these deliverables all by yourself. Here are ways on how an outsourced team of professionals can help drive growth to your startup.
Human Resources
The proper supervision of your employees' payroll, benefits, and tax filing is crucial to your business. These functions may be time-consuming and complex for new firms, though; thus, HR outsourcing for startups has become a favorable option.
These outsourced specialists can perform the functions of an in-house Human Resources Department while still providing good value for money. An outsourced team costs less than maintaining full-time, in-house employees because expenses on government-mandated benefits, work space, and the like will not be shouldered by your company.
Outsourced teams can also make way for employee development because they have the experience in effectively measuring employee performance. They can also take charge of looking for the right people for your business to ensure each person in your firm is contributing to its growth.
Sales
All firms face financial problems, let alone startup businesses. That is why whenever you have the chance to cut costs without sacrificing the quality of work, you have to grab it. Outsourced sales for startups lets you hit two birds with one stone—you save by outsourcing your team and by hiring a group of experts that can bring development and revenue to your firm.
There may be thousands of books and resources about sales available online, but in this fast-paced industry, each day matters in keeping up with fast-growing firms as well. Outsourced sales teams have years of experience in working with multiple companies, which means they know the best practices and tricks of the trade.
Accounting
The complexity of accounting for businesses can sometimes prove to be arduous. Thus, the benefits of outsourcing accounting should not be overlooked.
Through outsourcing, you can tap into a worldwide selection of talented individuals to work for your firm. Day-to-day bookkeeping, for example, can be distressing for a small business when piled upon other administrative tasks. Hiring experts to keep track of your expenses and to organize your finances will help prepare you for tax season.
It's perfectly normal to worry about every detail of your business, but that doesn't mean you'll have to do it all. Hiring an accounting firm lets you focus on other tasks such as research and marketing that will ultimately lead to your firm's growth.
All startup founders work hard for development, traction, and expansion, but only a few work smart. Outsource your business processes and focus on the your company's core tasks and competencies.
Look for unique solutions customized for your firm's pain points. Download our whitepaper, Solutions for Startups, and learn how we can help meet your specific requirements to boost your business performance.