After starting your practice, your next focus is how to grow your accounting firm. This will take a lot of time, effort, and resources on your part.

Here are the 3 basic steps to help you get started: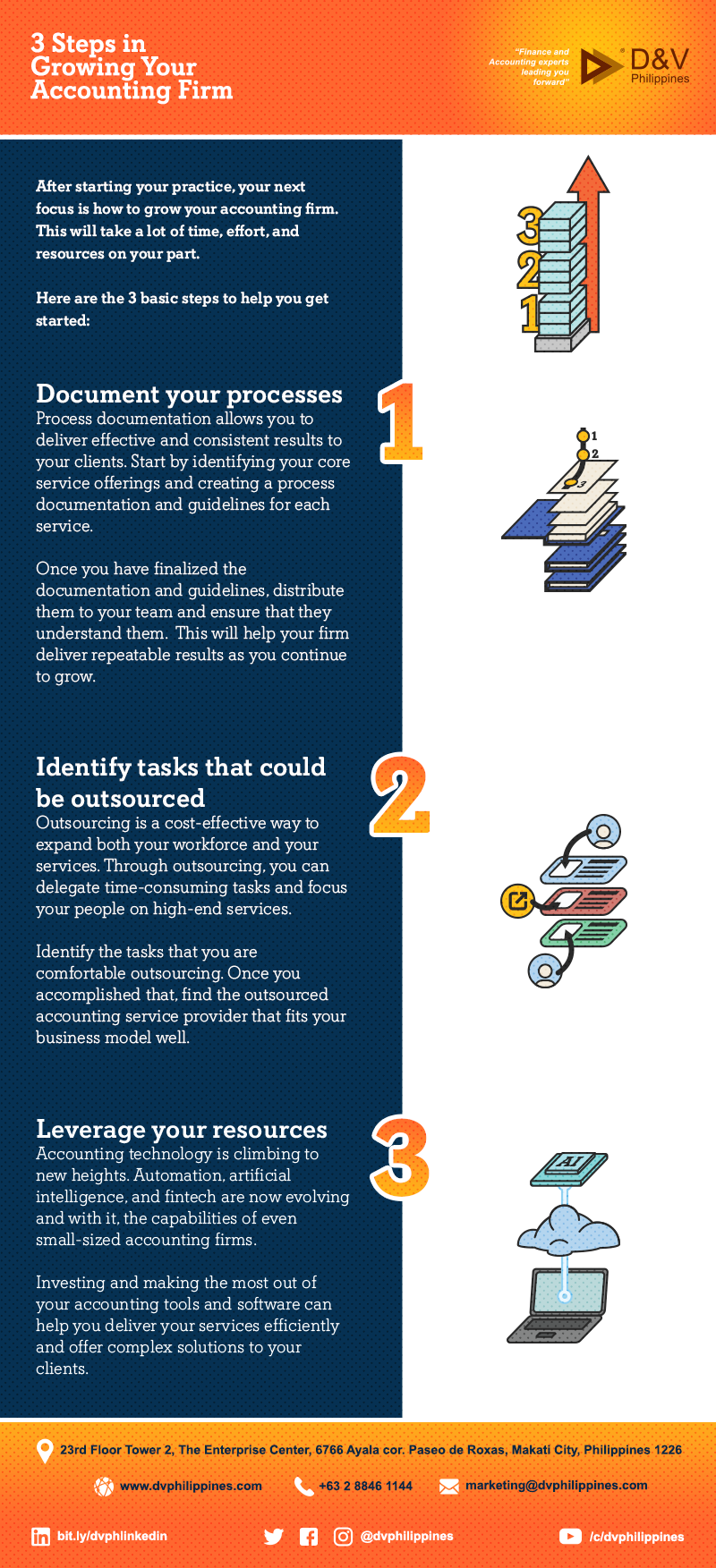 1. Document your processes
Process documentation allows you to deliver effective and consistent results to your clients. Start by identifying your core service offerings and creating a process documentation and guidelines for each service.

Once you have finalized the documentation and guidelines, distribute them to your team and ensure that they understand them. This will help your firm deliver repeatable results as you continue to grow.
2. Identify tasks that could be outsourced
Outsourcing is a cost-effective way to expand both your workforce and your services. Through outsourcing, you can delegate time-consuming tasks and focus your people on high-end services.

Identify the tasks that you are comfortable outsourcing. Once you accomplished that, find the outsourced accounting service provider that fits your business model well.
3. Leverage your resources
Accounting technology is climbing to new heights. Automation, artificial intelligence, and fintech are now evolving and with it, the capabilities of even small-sized accounting firms.
Investing and making the most out of your accounting tools and software can help you deliver your services efficiently and offer complex solutions to your clients.
These three (3) steps will help you get started in growing your accounting firm. Consistency, flexibility, and the latest access to the latest accounting technology will help you gain more clients that will fuel your accounting firm's growth.
Looking for ways to grow your accounting firm? Read D&V Philippines' Solutions for Modern Accounting Firms and find out how our scalable accounting firm solutions can help you deliver better accounting services.